Queens Businesses of the Week
Dear Friends of the Queens Chamber of Commerce;
After working hard from the confines of our home offices and fielding so many calls from all over Queens, the Staff of the Queen Chamber decided to choose 5 businesses to feature each week who are all doing great things during this surreal time. So, here are our picks for last week. If you know of business going above and beyond that you want considered, kindly email us at info@queenschamber.org for consideration. And thanks!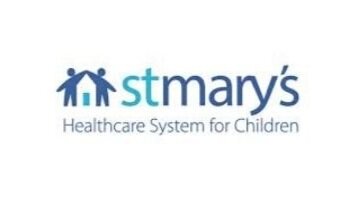 St. Mary's Healthcare System: Chamber member St. Mary's Healthcare System is New York's largest and most experienced provider of long-term care to children with medically complex conditions and New York City's only post-acute care facility for children. At St. Mary's Healthcare System for Children, they aim to give their kids and their families more than they had dreamed possible.
When COVID-19 hit New York City, St. Mary's took extraordinary measures to ensure the safety of their 130 patients, including suspending visitation. But while their doors shut they did make a unique offer to some of the patient's families; the hospital decided to allow one parent per child to move in with them. Since then, 20 mothers and two fathers have moved into the hospital in Bayside to be with their children as they go through treatment. Their incredible stories were recently featured in the New York Times and can be found here.
Learn more about St. Mary's at https://www.stmaryskids.org/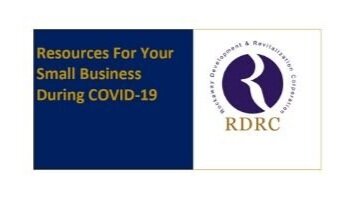 Rockaway Development & Revitalization Corp: Since their inception in 1978, Rockaway Development & Revitalization Corporation's major priority has been to serve as a catalyst for the community's revitalization by initiating community development activities, which remove barriers to economic growth, stimulate the local economy, and create jobs.
The RDRC has continued to serve their community during Covid19. There efforts have included giving out masks as well as settings up an E-Help Desk. The E-Help Desk, funded by the NYC Department of Small Business Services Neighborhood 360 grant, to provides remote assistance to local businesses impacted by COVID-19 and operates online Monday – Friday from 9:00am to 5:00pm. The desk is available to businesses located in the Rockaways and surrounding southeast Queens region.
For more info on RDRC go to https://www.rdrc.org/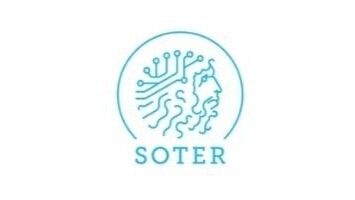 Soter Technologies: Chamber member Soter Technologies uses advanced sensor and software technology to develop and deliver innovative solutions for environmental and social intelligence – to make the world a safer place.
Since Covid19 hit the United States, Soter technologies has developed a health detection scanner known as the SymptomSense Medical Evaluation Gateway that may help minimize the threat of COVID-19 through early detection of symptoms.
https://www.newsday.com/business/coronavirus/soter-technologies-symptomsense-covid-19-1.44272623
Learn more about Soter Tech at https://www.sotertechnologies.com/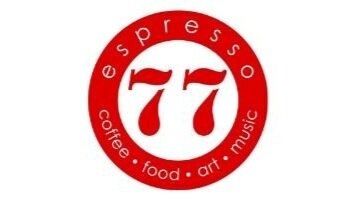 Espresso 77: Through darkness comes light. That is the inspiration behind a colorful mural proclaiming "Jackson Heights Strong" outside Espresso 77, a cafe and wine bar in Jackson Heights.
Afzal Hossain, the owner of the popular cafe, created the vibrant artwork after they were forced to board up their original glass window display. On the night of Tuesday, May 26, Hossain said two individuals tried to break into the cafe by smashing the windows with a brick.
The incident occurred days before the Black Lives Matter demonstrations for George Floyd began in New York City.
When Hossain and his wife posted about their shattered window on social media, David Heatley, a cartoonist who lives in the neighborhood, immediately volunteered to help create the artwork and suggested they make it a community project. They began painting the next day and were joined by a small group of kids, teens and adults from the neighborhood.
Hossain said the artwork "came organically" in a "flow of angriness and happiness," as they drew outlines of trees, fish and more abstract figures with a red, green, blue and yellow color palette.
Espresso 77 has hosted live music, art shows, poetry and a space community members can use as their "living room," as Hossain puts it, for 12 years now.
Hossain, who emigrated from Bangladesh more than two decades ago, said. "People are already coming and taking photographs. It sends a good message."
3557 77th St Jackson Heights 11372
www.espresso77.com https://www.facebook.com/Espresso-77-177116102317/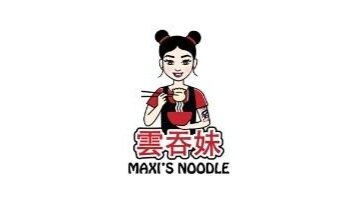 Maxi's Noodle: Maxi Lau, Flushing's "Maxi's Noodle" owner insisted on opening her restaurant during the pandemic and giving meals to hospitals and front line workers to express her gratitude and support. She said that she will continue to give meals until the end of the pandemic, and called on businesses in Queens to help each other while also helping the economy recover.
Maxi Lau operates a Hong Kong-style Wonton noodle soup, "Maxi's Noodle" on 38th Ave in Flushing. At the end of March, she temporarily closed the store due to the impact of Covid19. However, after seeing fellow restaurant owners stay open and donate food to frontline workers, she reopened in just one week.
With a dose of optimism she hopes the pandemic will pass so businesses can reopen and the economy can recover. In the meantime "Maxi's Noodle" is taking order by e-mail and social media.
135-11 38th Ave
Flushing, NY 11354 (917) 908-0808
Maxisnoodle@gmail.com www.maxisnoodle.com
---
Queens Businesses of the Week - Week of June 5th 2020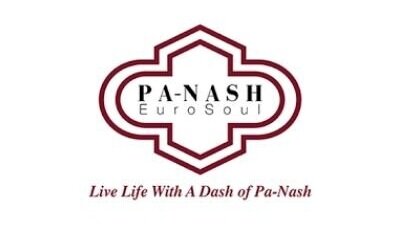 Pa-Nash Euro-Sol – Since 2014 Pa-Nash in Rosedale has offered a merging of Middle Eastern and traditional soul food flavors that can be enjoyed at their restaurant and via catering.
While COVID19 has caused them to shut their doors, they are offering a special takeout/delivery Father's Day Package that includes a special surprise for Dad.
To learn more about Pa-Nash and their Father's Day special head to http://panashnyc.com/public_html/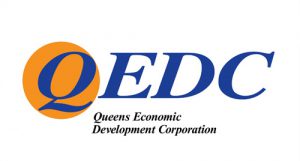 Queens Economic Development Corp – Our friends at QEDC have put together a fantastic series of webinars called "Reboot and Restart". These webinars are free and will provide expert advice as businesses prepare to reopen.
Learn more about "Reboot and Restart" and QEDC at https://www.queensny.org/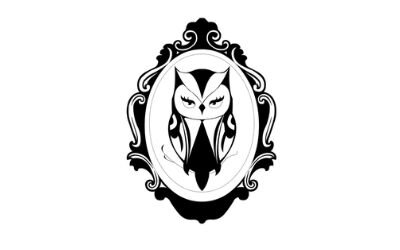 The Brass Owl - Nicole Panettieri, the owner of this 5-year-old Astoria boutique and gift store, didn't hesitate to shift the shopping experience to a weekly online pop-up shop every weekend.
The store offers a quality assortment of selected and unique merchandise in partnership with independent artists, many which are women and local to Queens.
"Helping our neighbors will always be a priority at TBO. Which is why we have several items available for purchase which will directly help our community", said Panettieri.
TBO also offers care packages with personalized gifts. Stay tuned with more handmade goods and deals for upcoming online.
36-19 Ditmars Blvd. Astoria 11105
(347) 848-0905 www.thebrassowl.com https://www.facebook.com/thebrassowlnyc/?epa=SEARCH_BOX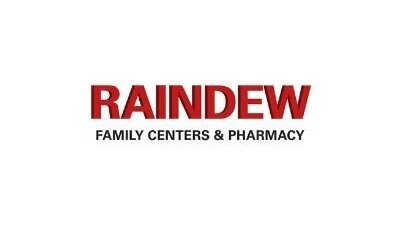 Raindew Family Centers and Pharmacy - A family-run drug and hardware store — which has served Flushing for more than five decades — has not closed for a single day since the pandemic began as they've been selling coveted products like hand sanitizer, disinfectant sprays, gloves and face masks.
The owners searched for new distributors who had the product in stock near and far. "We sent trucks everywhere to get items at sometimes not the right price because that's what happens in a shortage," Co-owner Richard Montalbano said. "We did our best to work on tighter margins when we had to keep pricing at a fair level so we could get people what they needed."
"There were times we were selling Lysol and losing money to have it in our store," he added. "Most people are very appreciative of the fact that our employees have put their own health at risk to stay open and keep their jobs." Co-owner James Montalbano said all their hard work and sacrifice is to benefit the community.
3515 Francis Lewis Blvd, Flushing, NY 11358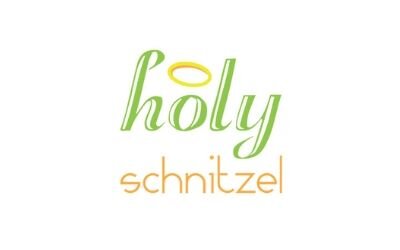 Holy Schnitzel – Siblings Sivan and Ofeer Benaltaba had a dream to offer amazing kosher food that could be eaten by people short on time. More than "just" fantastic schnitzels, burgers, and other fine Kosher foods, the Benaltaba's also wanted to offer an environment that was welcoming and enjoyable. Hence, 'Holy Schnitzel was founded.
Holy Schnitzel has locations across New York City, including a Queens location in Kew Garden Hills. Since the COVID19 pandemic hit, they've teamed up with Meals 4 Heroes to get food to medical processionals in NYC.
Learn more about Meals 4 Heroes at https://www.meals4heroes.org/
Check out Holy Schnitzel at https://holyschnitzel.com/
---
Queens Businesses of the Week - Week of May 25th 2020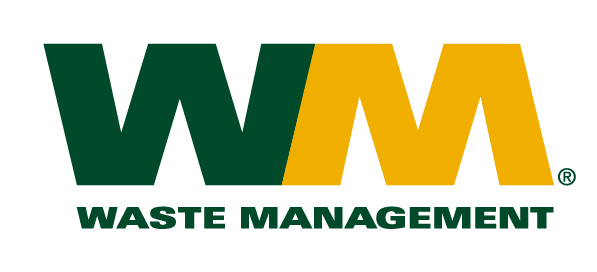 Waste Management - Waste Management, the continent's largest environmental services company, has continued to provide essential waste and recycling collection and disposal services while protecting its team members since the outset of the COVID-19 pandemic and response.
The company has introduced and places a continuing focus on social distancing and other health and safety guidelines across its operations, equipped thousands of its team members to work from home, and is matching its facilities, equipment, workforce and skills with the needs of our neighbors.
This is what is happening at the company's Varick Transfer Station where our team has been working with Queens Together to stage and unload shipments of food that is then distributed in the community.
Waste Management's Greater Mid-Atlantic Area employs more than 2,700 environmental professionals and good neighbors at our locations in New York City, New Jersey, Delaware and eastern and central Pennsylvania.
@wastemanagement / @wm_greaterma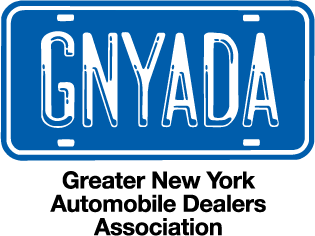 GYNADA - Franchise new car auto dealers in Queens, working through the Greater New York Automobile Dealers Association (GNYADA) donated 50,000 face masks to Queens residents to keep safe during the COVID-19 pandemic. It is part of a donation of half a million masks GNYADA is making to the 12 downstate counties, including New York City.
GNYADA delivered the masks to Acting Queens Borough President Sharon Lee's office. The borough president will distribute them to individuals who need them, including seniors, essential workers, and other vulnerable populations.
Auto dealers, which collectively throughout the downstate region contribute over $20 million annually to charitable causes, including community organizations in Queens, are once again racing to the aid of their neighbors.
Learn more about GYNADA at http://www.gnyada.com/
Maspeth Federal Savings - A proud member of the Queens Chamber of Commerce, Maspeth Federal Savings has always put their customers, communities and employees at the forefront of everything they do. This philosophy has led to their success and has helped them become the "neighborhood bank" you know and trust.
Maspeth Federal Savings Bank recently launched their COVID-19 Giving Campaign to recognize local small businesses and first responders in the Queens and Nassau county area. Learn more about the campaign here and learn more about Maspeth Federal at maspethfederal.com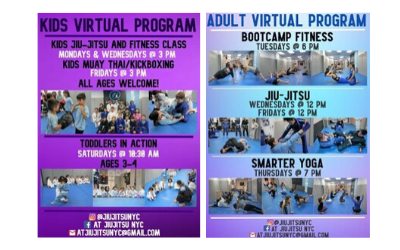 AT Jiu-Jitsu - AT Jiu-Jitsu NYC opened its doors in 2018 and was built from a dream of bringing the love of Jiu-Jitsu to the community of Jackson Heights. AT Jiu-Jitsu NYC is a family run business who tries to extend that sense of family to not only their members, but to their community as a whole. As such, AT Jiu-Jitsu NYC has opened their online virtual zoom classes to all communities; adults children and toddlers.
Learn more about AT Jiu-Jitsu at https://www.atjiujitsunyc.com/

Candy Twisted Balloons - Balloon artist Candy Brigham, owner of Candy Twisted Balloons, in Glendale, can create life-size balloon columns; numbers denoting a person's age and any giant outdoor balloon installations. She is determined to help people celebrate special moments like graduations and birthdays during quarantine with her incredible, personalized balloon creations by prioritizing sanitation and social distance.
In order to safely continue the business, Brigham said she did extensive research about how to properly sanitize balloons, which involves wiping down the balloons with Lysol and alcohol. Brigham is careful to wear masks, gloves and take 10 steps back when dropping off the balloons at people's doorsteps.
Brigham plans to offer driveway and yard social distance fun and magic shows with sanitized balloons for the summer.
For more information,
7133 71st St Glendale, New York 11385
(718) 406-5822 www.candytwistedballoons.com. https://www.facebook.com/candytwistedballoons/
---
Queens Businesses of the Week - Week of May 18th 2020
USTA – The USTA Billie Jean King National Tennis Center in Queens hosts hundreds of thousands of tennis fans each year. This year they're doing their part to help New Yorkers during the COVID19 pandemic.
New York City's Emergency Management office coordinated with the USTA to transform indoor courts into supplemental hospital space for patients dealing with COVID19. 
Louis Armstrong Stadium, the second-largest stadium on the grounds, has also been used be to prepare and distribute meals for patients, workers and underprivileged school children.
The temporary hospital is now closed and crews are getting the Tennis Center ready to open for indoor business when they can.
https://www.usopen.org/en_US/news/articles/2020-05-14/temporary_hospital_at_national_tennis_center_closed_as_final_patient_leaves.html
For more info on the USTA go to https://www.usta.com/

Boy Scouts of America Greater New York Council – Queens– Queens Boys Scouts serve over 11,000 youths across the borough, teaching them a variety of life skills. One of these skills recently saved a local young man's life.
https://www.cnn.com/2020/05/14/us/teenager-cardiac-arrest-coronavirus-illness-trnd/index.html
Learn more about the Boy Scouts of America Greater New York Council – Queens at  https://nycscouting.org/queens/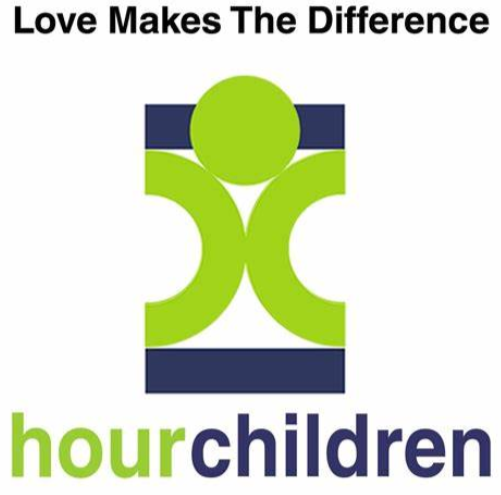 Hour Children - A proud member of the Queens Chamber of Commerce, Hour Children (www.hourchildren.org) has provided practical and compassionate support to women and children impacted by incarceration since 1986. For the past ten years, our community food pantry has also been a steady source of help to the people of Queens. Operating out of the parking lot of Saint Rita's Church (36-49 11th Street, Long Island City), Hour Children Community Food Pantry makes fresh produce and non-perishable foods available at no cost three days a week.
Prior to the COVID-19 shutdown of businesses of and schools, the pantry would typically serve 250 people a week. In the past two months, we have seen that number spike to over 650.
The need has never been greater. Resources are limited, but Hour Children remains committed to being present to their neighbors in need. The pantry is open: Monday, 2 – 4 PM; Tuesday, 10:30 AM -12:30 PM; and Thursday, 3 – 5 PM. There is no need to pre-register and identification is not required. For further information, call 718-482-8226. Also, visit their website at www. https://hourchildren.org/our-food-pantry/; and Facebook pages at https://www.facebook.com/HourChildrenCommunityOutreach; and https://www.facebook.com/HourChildrenInc?ref=hl.
La Adelita de Woodside - Maria Iglesias and her daughter Cynthia of La Adelita de Woodside and Corazón De Mexico Restaurant & Bar have donated 200 sweet breads a day to pantries in Sunnyside/Woodside these past few weeks. They represent what small business means to so many in Queens—new beginnings, creative, grassroots entrepreneurship, and most of all, community.
Chef María Iglesias, with more than 20 years of experience in the hospitality industry said it brings her a lot of joy to help those in a difficult situation today. "All we ask is people to share the information".
Updated information is always posted on the social media of La Adelita de Woodside and Corazón De Mexico Restaurant & Bar.
5321 Roosevelt Ave (4.98 mi) Woodside, New York 11377 www.laadelitanyc.com https://www.facebook.com/LaAdelitanyc/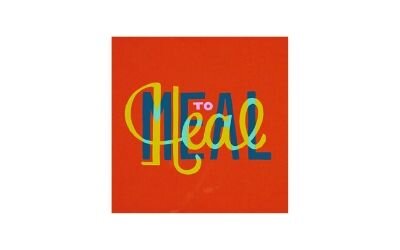 Little Manila's "Meal to Heal" effort brings food to Filipino Health workers
In New York City, a group of Filipinos in the Little Manila neighborhood of Woodside, Queens, is taking care of their own during the pandemic. Their mutual aid initiative, called "Meal to Heal," is bringing free meals to hospitals and health facilities heavily staffed by Filipinos — while also raising funds to help Filipino restaurants struggling because of the stay-home order.
People of Filipino descent play an outsize role in the US health care workforce. They're 1% of the US population, but comprise 7% of health workers. And because so many Filipino Americans are on the front lines of the coronavirus pandemic, it has taken a devastating and outsize toll on their community.
One of the cofounders is Jaclyn Reyes, a US-born artist of Filipino descent. She and another Filipina American artist, Xenia Diente, work on community art projects in Little Manila.
"You can't talk to any Filipino in New York who doesn't know a nurse or a health care worker," said Reyes, whose own mother immigrated from the Philippines to work as a nurse in California.
Learn more about Meal to Heal at  https://www.facebook.com/meal2healnyc/?epa=SEARCH_BOX
m.me/meal2healnyc
meal2healnyc@gmail.com
http://mealtoheal.bayanihan.nyc
---
Queens Businesses of the Week - Week of May 11th 2020

National Grid Foundation - National Grid Foundation was created to enhance the quality of life across its grant making territory. The Foundation's ongoing challenge is to create opportunities for solutions to educational and environmental issues. Its objective is based on the principle that giving people the tools to build hope is an essential ingredient in the development of individuals, families and communities.
Last week, the National Grid Foundation announced an award of a $10,000 grant to Jamaica Hospital Medical Center that will allow the hospital to cover expenses for medical professionals from around the country who have volunteered to help Queens fight the COVID-19 pandemic. New York has seen more COVID-19 cases than anywhere else in the world, with Queens seeing more cases than any other borough.
 
To learn more about the National Grid Foundation head to http://www.nationalgridfoundation.com/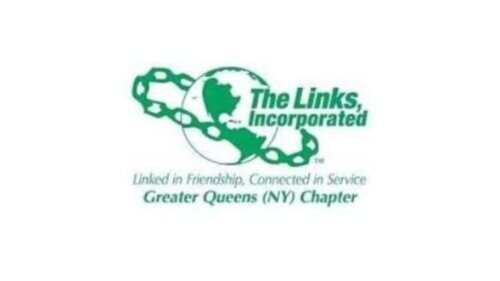 Greater Queens Chapter of the Links – Established in 1946, The Links, Inc. is one of the nation's oldest and largest volunteer service organizations of women, who, linked in friendship, are committed to enriching, sustaining and ensuring the culture and economic survival of African-Americans and people of African descent. 
The Greater Queens Chapter of The Links, Incorporated recently donated $10,000 to support the borough's most vulnerable during the coronavirus pandemic.
Learn more about the donation at https://qns.com/story/2020/05/13/queens-nonprofit-donates-10000-to-support-york-college-community/
Info on the Greater Queens Chapter of the Links can be found here http://greaterqueenslinks.org/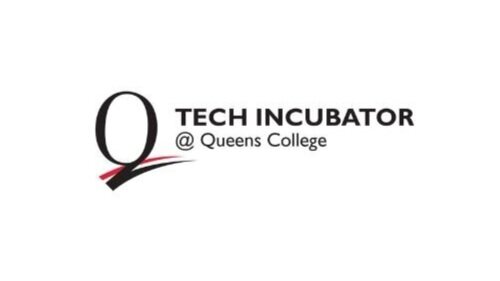 Tech Incubator at Queens College - TIQC aims to help startup companies and entrepreneurs to build successful technology-enabled companies, which in turn creates more job opportunities and drives innovation and technology development in New York
Throughout the COVID19 pandemic, they've continued providing services to City, State, Federal agencies and Nonprofit Organizations to present daily webinars with the latest information and business resources.
Learn more about TIQC at https://techincubatorqc.com/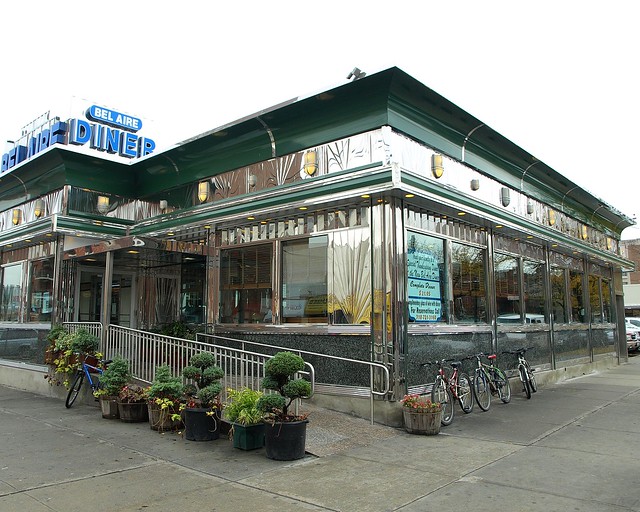 Bel Aire Diner - True to its origins, Bel Aire Diner has maintained all of the charm and nostalgia that first made it popular for more than 50 years. Now in the time of COVID19, they're bringing back the nostalgic drive-in movie for residents looking for some socially distant entertainment. Bel Aire Diner hosted its first drive-in movie on May 7 with a screening of Grease in the parking lot adjacent to the restaurant. The first screening was a success and funds from the evening were used to feed 50 first-responders.
We're working hard to get more events planned", said Kal Dellaportas, son of the diner's longtime owner. They are overwhelmed with messages from people trying to secure a spot for the next screening.
Learn more at Belairediner.nyc and https://www.facebook.com/belairedinernyc/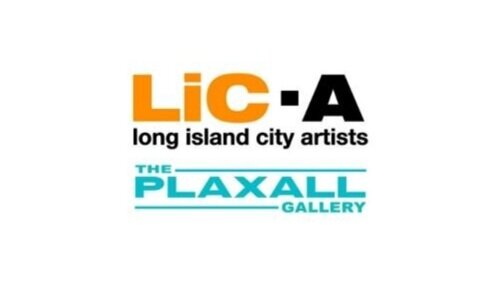 Plaxall Inc and Plaxall Gallery– Besides manufacturing protective face shields for healthcare workers battling COVID-19, Queens Chamber member Plaxall Inc. has been active in other ways to help local businesses, the community and residents in need.
The Long Island City-based plastics company has manufactured and donated plastic food containers to local restaurants that are providing free meals for hospital workers. They've also provided space in their gallery to aid the grassroots LIC Relief effort and along with VariDirect they're delivering meals to communities and non-profits in need.
You can find them online at https://www.licartists.org/ and on Facebook at
https://www.facebook.com/plaxallgallery/
---
Queens Businesses of the Week - Week of May 4th 2020

Spectrum Reach - Spectrum Reach is dedicated to helping the local business community grow and be successful by putting their message in front of customers that use their services, buy their products and shop in their stores.
Now more than ever, the ability for small businesses to get a video message out to the community could make all the difference in helping them remain open and viable.
Spectrum Reach is offering the ability for local businesses to easily build their own 30-second video for FREE, through a partnership with Waymark.
The video can be used through social media channels, websites, digitally, and as a TV commercial. If they are interested in using the video as a TV commercial, they are offering 20% off the purchase of their first TV campaign.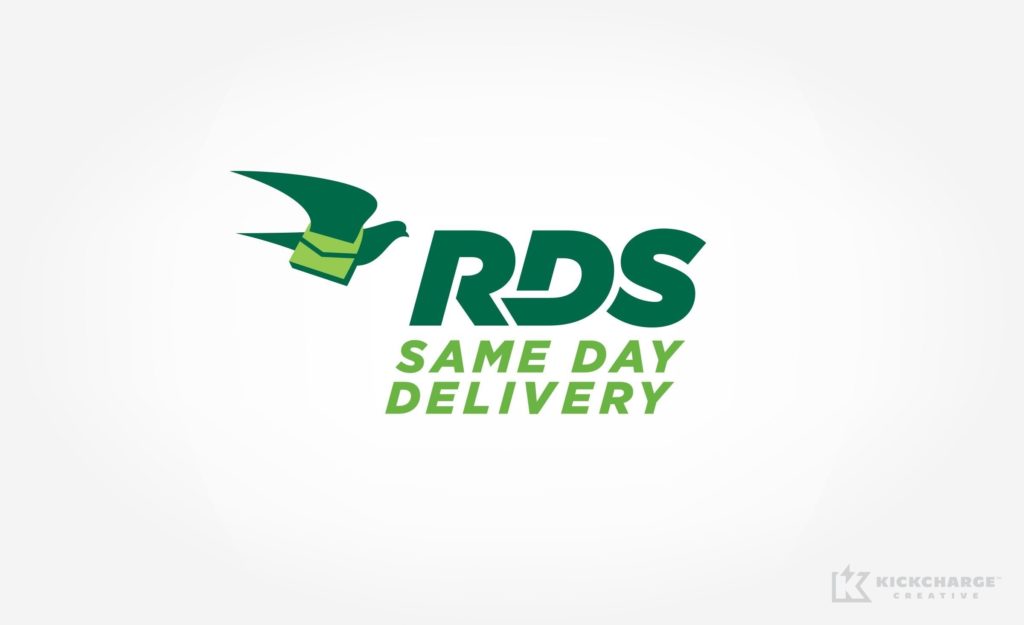 RDS Same Day Delivery – Chamber member RDS Same Day Delivery offers the fastest delivery times in the city. They've also stepped up to help the community during the COVID 19 Pandemic. RDS Same Day Delivery delivered 10,000 pounds of fresh produce from Albany to a church in Brooklyn (part of Catholic Charities of Brooklyn & Queens) to feed poor seniors who are vulnerable and unable to leave their residences due to COVID19 concerns.
Learn more about RDS Same Day Delivery at www.rdsdelivery.com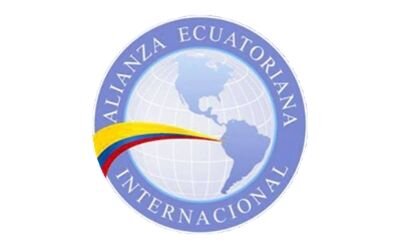 Alianza Ecuatoriana Internacional - AEI, a community Center for immigrants from Corona, Queens, has taken the initiative to disinfect some of the streets in Queens most affected by COVID 19.
They began disinfecting in front of the Andean Community Center on 100th Street and Roosevelt Avenue and Corona Plaza on 103rd Street, one of the busiest areas of the neighborhood. This week the group of volunteers, most of them recovered from COVID 19, disinfected the streets around Elmhurst Hospital, one of the place most impacted by the virus.
"The workers want to return to their jobs and we want to help with a positive message, disinfecting the platforms and shopping areas, to stop the spread of the virus", said Walter Sinche, Executive director, Alianza Ecuatoriana Internacional.
They have also distributed food to immigrants who do not have the resources to buy them.
Donations are important to expand this program to other affected areas. For those who want to request this service call or text 718-576-5311.
Donate to their cause here: PayPal.me/alianzaecuatoriana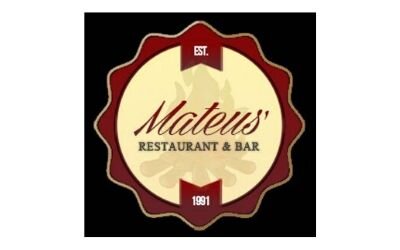 Mateus Restaurant and Bar is a long-standing local fixture in Queens Village, serving seafood & classic Portuguese cuisine in an old-fashioned dining room.
During the COVID 19 pandemic they've been busy cooking meals and making deliveries for first responders while continuing takeout and delivery services.
Learn more about Mateu's at mateus-restaurant-bar.business.site/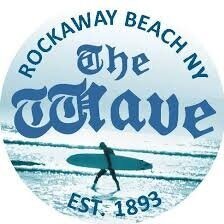 The Wave – The Wave has been the paper of the Rockaways since 1893.
They've launched a Go Fund Me called "Fueling the Front Line" that provides meals for first responders and supports local restaurants.
Donate to their cause at www.gofundme.com/f/xbgad5-feeding-the-frontline
Learn more about the Wave at www.rockawave.com
---
Queens Businesses of the Week - Week of April 27th 2020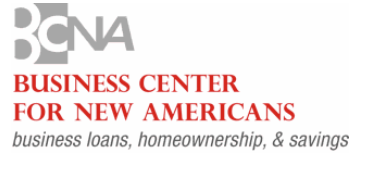 BCNA – BCNA's mission is to create pathways to self-sufficiency for immigrant and refugee entrepreneurs in New York City by providing access to affordable credit, empowering with financial education, and offering training in best business practices and technology.
To better serve entrepreneurs during this difficult time, BCNA has launched a variety of services including new webinars, an emergency loan fund, and processing PPP loans.
For BCNA COVID19 resources check out https://nybcna.org/covid19help/
For more information about BCNA please go to https://nybcna.org/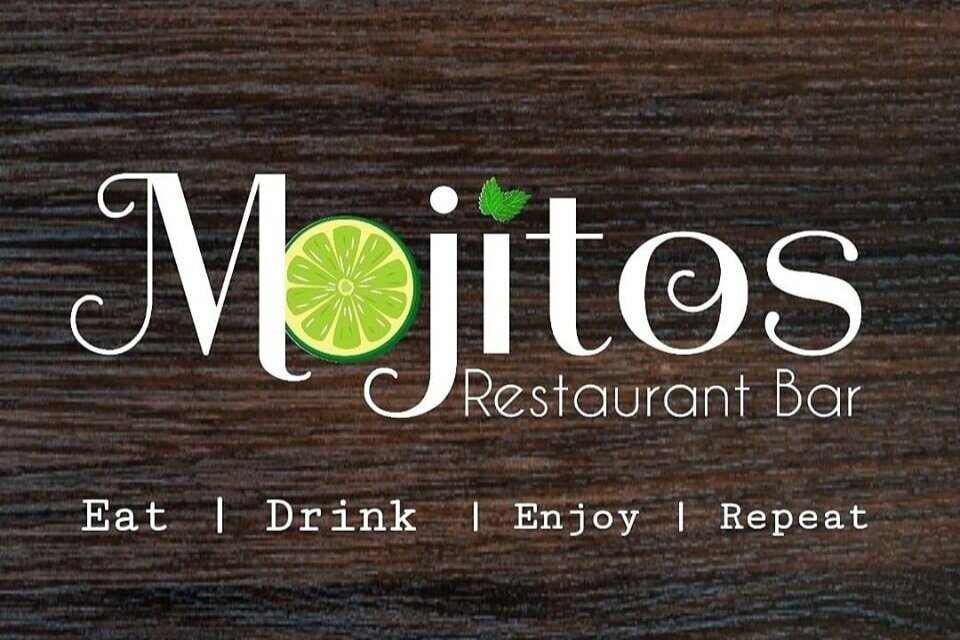 Mojitos – Mojitos Restaurant & Bar in Jackson Heights is a Latin fusion restaurant offering the best flavors of different regions of the Latin culture. Seeing a need in their community, Mojitos recently created a campaign called "United for the Cause of Helping" and turned the restaurant into a weekly distribution center for groceries. The first week they distributed 82 bags on a first comes first serve basis and this past week they distributed almost 100.
To meet the high demand and the need of the predominantly Hispanic population they serve, they created a fundraising campaign. Check out the link here to donate.
The restaurant can also be reached at 917.586.6900

Manpower - Queens Chamber of Commerce member, Manpower, the national staffing and recruiting company, has offered valuable advice to employers regarding steps that can be taken to efficiently manage your workforce during this challenging time.
First, Manpower has provided a list of employer support services in the attached Workforce Continuity Memorandum to help companies manage various employee situations – from new hire selection procedures, orientation, absenteeism management, pre-screening labor pipelining, payroll services, and direct hire support.
Next, as part of Manpower's ongoing COVID-19 Webinar series, members have direct access to a number of presentations designed to offer the most current thinking on how to navigate workforce management during this current period and beyond. The most recent webinar, 'Crisis Compensation Strategies and Beyond', can be found at https://web.manpowergroup.us/work-smart-during-covid-19
The link will also provide companies access to additional value-added content and timely subject matter advice.
For additional questions regarding Manpower staffing services and advice, please contact Keith Haynes at (646) 939-3402 or keith.haynes@manpower.com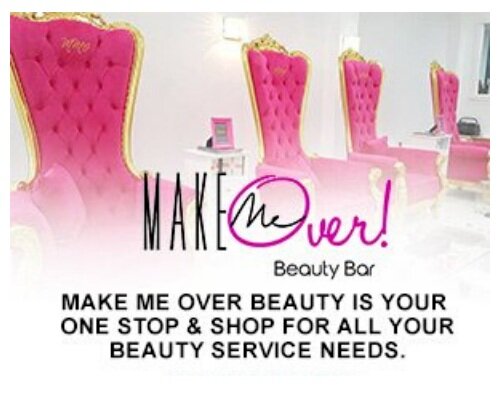 Make Me Over Beauty Bar– Their storefront may be temporarily closed, but that hasn't stopped the proprietors at Make Me Over Beauty Bar from being their best and most beautiful selves on Instagram. These savvy small business owners are doing at home make-up tutorials, sharing upbeat messages about how to get through social isolation and selling some of their custom goods online.
Learn more about Make Me Over Beauty Bar at https://www.facebook.com/makemeoverbeautybar/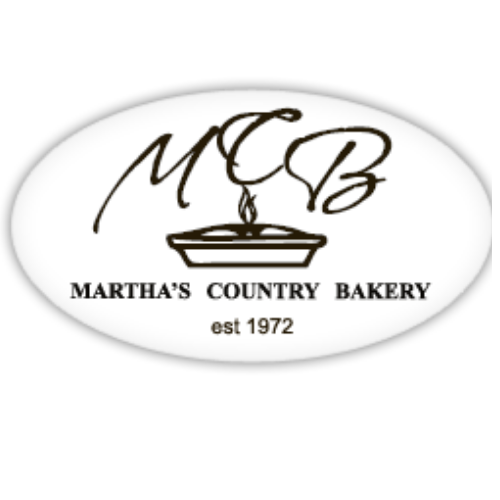 Martha's Bakery – The treats at Martha's Bakery are meant to bring you back to a time when a bite of something sweet could make the world a little brighter.
They're now bringing those treats to frontline workers across Queens, and have donated to hospitals in Flushing, Elmhurst and across the borough.
For more info on Martha's Bakery, check out https://marthascountrybakery.com/
---
Queens Businesses of the Week - Week of April 20th 2020
Queens World Film Festival – For ten years, the Queens World Film Festival has brought world-class entertainment to Queens. They've continued to entertain the borough during the COVID19 Pandemic by streaming their 2020 festival and offering other online content to raise funds and awareness for organizations involved in supporting the fight against the virus.  
For more info on Queens World Film Festival check out https://www.queensworldfilmfestival.com/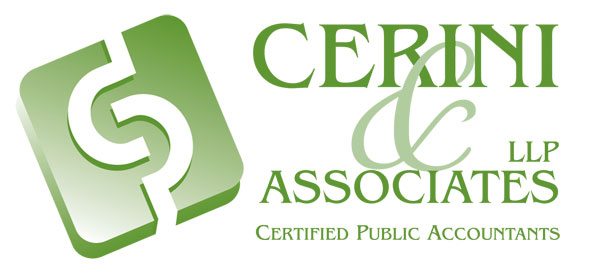 Cerini & Associates – QCC member Cerini & Associates is a leading audit, tax, and business advisory Firm serving both nonprofit and for-profit businesses.
Since the pandemic hit, their firm has provided 24/7 support by answering questions, hosting webinars, creating easy to follow guides on the CARES ACT, and daily email updates. All support resources can be found at
https://ceriniandassociates.com/coronavirus-updates/  business and nonprofit community.
 A special shout out goes to Senior Accountant Kayla Vigorito Aceto for arranging food donations and deliveries to four Long Island hospitals. The Chamber would also like to thank Ed McWilliams for joining our "Your Finances During and After COVID" webinar.
You can learn more about Cerini & Associates at https://ceriniandassociates.com/
Vernon Grille – Vernon Grille is one of the newer spots in Long Island City and offers traditional high-end Greek specialties at affordable prices. They're currently accepting donations to prepare meals for Mt. Sinai Queens as well as donating free meals to the community through LIC relief. 
Learn more about LIC Relief by visiting https://licrelief.org/
Check out the menu and order delivery or take-out from Vernon Grille by visiting https://www.vernongrille.com/
 https://licpost.com/lic-relief-group-has-raised-36000-providing-3000-meals-to-needy-locals-a-week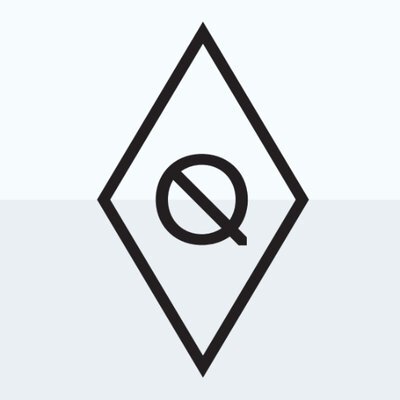 The Queensboro – The Queensboro in Jackson Heights is a neighborhood restaurant created by local residents and restaurant industry veterans Tony Liu, Michael Fuquay, and Dudley Stewart.
They're currently raising funds through Queens Together to raise money to feed healthcare workers and first responders on a recurring basis.
You can learn more about Queens Together at https://www.thequeensboro.com/queens-feeds-hospitals
Order online from The Queensboro at https://www.thequeensboro.com/order-online-1 . Special Care Packages and Family Meals are available.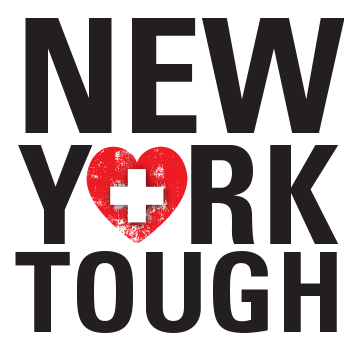 Mendez Printing– Mendez printing in Ridgewood is known for making business cards, envelops, newsletters, posters, and more. They've recently shifted gears and have temporarily re-tooled their factory to manufacture PPE protective gear for health care workers in New York.
Learn more about Mendez Printing at https://www.mendezprinting.com/
Help defray the cost of PPE production by buying one of their "New York Tough" themed items at https://stores.inksoft.com/newyorktough/shop/home
---
Queens Businesses of the Week - Week of April 13th 2020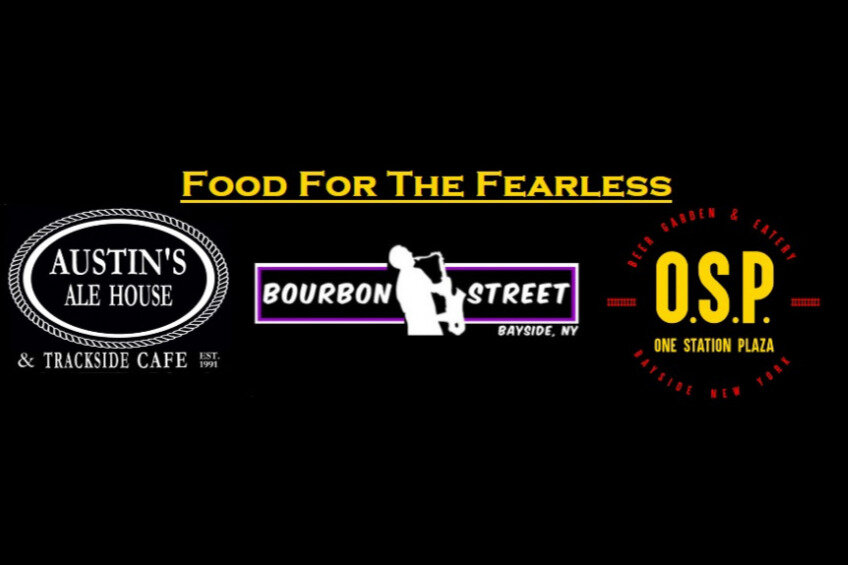 Bourbon Street in Bayside is known as a go to place for a good time and good eats. They've also been known to support the community and local charities, and they've really upped their game during the COVID-19 Pandemic.
Mark Boccia (partner/proprietor at Bourbon Street) created the "Food for the Fearless" Go Fund Me Page which has raised over $77K to date, and they have delivered hundreds of meals to Queens hospital staff and even to some hospitals in Long Island and Manhattan. If you'd like to help them reach their $100k goal, head to https://www.gofundme.com/f/food-for-the-fearless to make a donation.
More info on Bourbon Street, including pick up and delivery options, can be found at bourbonstreetny.com
Queensboro FC 
Queensboro FC begins play in 2021 in the USL Championship, but before they play their first soccer match they're already finding ways to help their community.
They've teamed up with Bourbon Street for their "Food for the Fearless" campaign and have been sponsoring meals for those working in the frontlines of the pandemic for weeks.
If you'd like to donate to the project head to https://www.gofundme.com/f/food-for-the-fearless
For more info on Queensboro FC please go to https://www.queensborofc.com/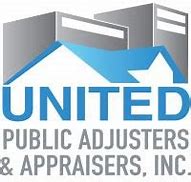 United Public Adjusters and Appraisers 
United Public Adjusters and Appraisers – United maximizes claims by preparing, filing, documenting, appraising, estimating, negotiating and managing the payment of the claim. They work for you, not the insurance company.
This week, they completed their second Community Comfort Mission by providing 56 meals and KN-95 masks to the NYPD's 106th precinct in Southeast Queens.
If you'd like to donate to their efforts head to https://www.gofundme.com/f/mission-covid-19-community-comfort
More info on UPA can be found at https://www.unitedpublicadjusters.com/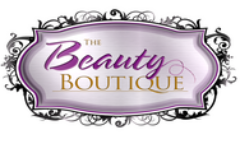 Beauty Boutique
Beauty Boutique - Gerdie Rene Gordon, owner of the Beauty Boutique in Cambria Heights, may no longer be able to see clients in person, but she's found innovative ways to continue to serve them. She's now selling customized "At home care and maintenance kits" that include all the hair care products they need and as a special bonus she's also providing free online videos, called Tress Talks, to help with their technique.
Gordon's message is "It's more than just having the revenue, it's being able to provide something that's needed."
https://www.facebook.com/TheBoutiqueNY/?epa=SEARCH_BOX

Nourish Spot – Jamaica Queens
Nourish Spot – Dawn Kelly's Nourish Spot in Jamaica is a neighborhood juice, smoothie, and salad bar.
The last few weeks, Dawn and her team have gone the extra mile to keep supplies coming in and ensure those in her neighborhood have healthy options during this difficult time.
Order from the Nourish Spot today by calling (718) 526-2099 or check them out on GrubHub
---
Queens Businesses of the Week - Week of April 6th 2020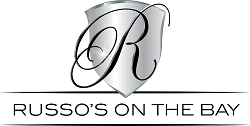 Russo's on the Bay – A longtime staple for dining and events in the Rockaways, Russo's on the Bay is working hard to help their community during these difficult times. They're providing meals to doctors, nurses, support staff, and members of the cleaning crew at St. John's Episcopal Hospital as well as to those in need through Catholic Charities. For more info on Russo's and their same day curbside pickup and no contact delivery options, check out https://russosonthebay.com/
https://www.rockawave.com/articles/russos-on-the-bay-new-curbside-service/
https://www.rockawave.com/articles/fueling-the-frontline/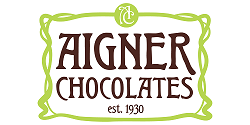 Aigner Chocolates – Founded in 1930 in Forest Hills, Aigner Chocolates is one of the oldest chocolate and confectionery shops in NYC. To help spread some cheer during this difficult time, owners Mark Libertini and Rachel Kellner decided to drop off chocolates to elderly residents and hospital workers, including donating their traditional 25-pound Easter chocolate bunny to Elmhurst hospital. You can learn more about Aigner Chocolates at https://aignerchocolates.com/
https://patch.com/new-york/foresthills/forest-hills-chocolatier-gives-easter-sweets-neighbors-need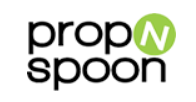 Prop & Spoon – With over a million rental items, Prop & Spoon is a go to rental spot for the film, television and event industry. They also house a full custom fabrication shop, which they've repurposed to manufacture hoods to help battle Covid-19. Check out more about their efforts to help the community on their Facebook page or learn more about their rentals at https://www.propnspoon.com/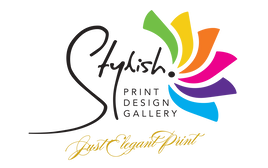 Stylish Print & Design Gallery - When his machines were forced to stop by the coronavirus outbreak, Vinicio Guevara thought of ways to convert his card printer machines to help. Using his creativity, this Ecuadorian immigrant entrepreneur found a way to make 25 masks in one day and personally delivered them to Elmhurst hospital in Queens. After receiving orders for more,  he gained permission to open as an essential business without firing his three employees. They report they now produce up to 1500 reusable masks daily. To learn more check out www.stylishgalleryprint.com

Fastsigns – Fastsigns in Glendale typically specializes in the production of signage and marketing materials but is now using their equipment and expertise to produce face shields for hospital workers. They've pledged their first 100 masks to be donated to Elmhurst Hospital. For more info check out www.fastsigns.com