If you would like to share a business update, a change in business hours, event cancellations or postponement, or any update on your business, please email us details to info@queenschamber.org with the subject line - QUEENS BUSINESS CORONAVIRUS UPDATES.
Please read our latest QUEENS CHAMBER OF COMMERCE PRESS RELEASE. 
AMAZON -  Amazon remains committed to serving our customers while supporting our employees and partners who are carrying out vital services during this time. We've taken several measures, including social-distancing, enhanced sanitizing, and no-contact deliveries, to ensure that our workplaces remain safe. Here are four additional steps were are taking to support the community during these challenging times:AMAZON - This week Amazon announced that we are opening up 100,000 new full and part-time positions across the U.S., and we are investing over $350 million in increased compensation for hourly employees in the U.S., Europe and Canada through the month of April.
 1.  Hiring 100,000 Employees - We are opening up 100,000 new full and part-time positions across the U.S. in our operations, delivery, and stores, including at Whole Foods Market. We know many people have been economically impacted as jobs in areas like hospitality, restaurants and travel are lost or furloughed as part of this crisis. We want those people to know we welcome them on our teams until things return to normal and their past employer is able to bring them back. Learn More
 For your constituents who are looking to apply for job openings, please go to www.amazon.com/jobsnow. 
 2.  Increasing Pay for Hourly Employees - We are investing over $350 million in increased compensation for hourly employees in the U.S., Europe and Canada through the month of April. We know that our employees are playing an essential role without the support networks they might otherwise have at home. Learn More
 3.  Supporting Employees & Contractors - Amazon offers extra time off with pay for employees diagnosed with the illness, and establishes a $25 million relief fund. Learn More
 4.  Helping Impacted Communities - Amazon continues to support our customers, communities, and employees. Learn More
America Works of NYC Inc. - America Works provides free staffing services. If any Queens Chamber businesses needs employees because they are ramping up hiring during this crisis we can help! Contact Matthew Silverstein |msilverstein@americaworks.com.
Corporate Development Systems Inc. - To help with this challenging situation, we are now offering AnyMeeting® video conferencing and webinar service for FREE through December 31, 2020.
Unlimited FREE Intermedia AnyMeeting Pro video conferencing licenses for your employees and customers. With AnyMeeting Pro, remote workers can hold global on-line meetings, using high definition video and audio conferencing, screen sharing, call recording, chats, note taking and more, with no restrictions on the duration or the location of your meeting.
One FREE Webinar Pro license for your company and each of your business customers. Webinar Pro enables companies to hold larger live broadcast events for up to 200 people, such as corporate all-hands meetings, webinars, lectures, religious services and other virtual events.
EmPower Solar is virtually open for business and our teams are still installing solar systems on homes and buildings. Our solar professionals are standing by and available to do virtual solar assessments for anyone interested in learning about ways to save on operating costs and monthly expenses at this time. We also have battery backup and energy storage solutions available. Those interested can visit empower-solar.com/contact-us to get started.
Lyons Mortgage -  As the COVID-19 situation evolves, we at Lyons Mortgage Services have taken important measures to ensure the safety of our clients and our staff. We wish all of you well throughout this difficult period and want to assure you that we are working to serve your needs. Our office is currently open. Our employees have the ability to work remotely and are continuing to work on your loans.
 You can contact one of our loan officers for questions regarding a mortgage:
Sophia Constantinou – sophia@elyons.com, 646-522-2824
Katherine Levonja – klevonja@elyons.com, 516-589-3995
Alexander Papadopoulos – apapadopoulos@elyons.com, 718-285-1952
Alexis Astrinidis – aastrinidis@elyons.com, 718-663-1251
Stephanie Tomaras – stomaras@elyons.com, 201-741-9791
Visit our website: elyons.com, to apply online to refinance your mortgage or open a new purchase loan.

MANPOWER - Queens Chamber of Commerce member, Manpower, the national staffing and recruiting company, has offered valuable advice to Employers regarding steps that can be taken to efficiently manage your workforce during this challenging time.
First, Manpower has provided a list of employer support services in the attached Workforce Continuity Memorandum to help companies manage various employee situations – from new hire selection procedures, orientation, absenteeism management, pre-screening labor pipelining, payroll services, and direct hire support.
Next, as part of Manpower's ongoing COVID-19 Webinar series, members have direct access to a number of presentations designed to offer the most current thinking on how to navigate workforce management during this current period and beyond. The most recent webinar, 'Crisis Compensation Strategies and Beyond', can be found at https://web.manpowergroup.us/work-smart-during-covid-19 .
The link will also provide companies access to additional value-added content and timely subject matter advice.
For additional questions regarding Manpower staffing services and advice, please contact Keith Haynes at (646) 939-3402 or keith.haynes@manpower.com
Additional information on COVID-19 Workforce Continuity Strategies can be found here.
Maspeth Federal Savings Bank - Please see below for updates on our response to the Covid-19 situation. Maspeth Federal Savings has taken the following actions to balance business operations while focusing on the safety, prosperity and health of our customers, community and employees.
We have taken multiple steps to limit exposure including:

Enhanced cleaning protocols to include a weekly deep cleaning of all branch locations and back office workspaces.
Setting up hand sanitizing stations in all branch locations for customer use. In addition, staff have been given personal hand sanitizers at work.
Breaking up teams across multiple locations and conducting all in-branch transactions (including customer service) behind out teller windows – all in an effort to promote social distancing.
Cancelling all business related travel and events through April 30th.
Employees have been provided:

guidance on how to manage personal travel, child-care and health concerns.
Customers have been provided:

With ongoing communications that provide clarity on our current situation and transparency on our decisions.
Options to do their banking during this time.
Guidance from the CDC to protect themselves against the growing number of fraud-related schemes associated with coronavirus
Community support:

We have kept our charitable giving program open and are still processing donations.
Advocating for our staff to support other community banks. Also encouraging them to continue to share best practices and support colleagues across other community banks with smaller teams. 
PR consultant Drew Kerr is offering this talk free of charge to Queens food and bev establishments. This includes restaurants, bars, cafes, grocers, butchers, bakeries, etc. 
SPECTRUM REACH
Spectrum Reach is dedicated to helping our local business community grow and be successful by putting their message in front of customers that use their services, buy their products and shop in their stores.
We understand many small businesses do not have the resources to produce video messaging. Spectrum Reach is offering the ability for local business to easily build their own 30-second video for FREE, through our partnership with a service called Waymark.
The video can be used at your discretion through social media channels, websites, digitally, and as a TV commercial. Additionally, if you are interested in using the video as a TV commercial, we are also offering 20% off the purchase of their first TV campaign with us.
For more information click here.
Staples - At this time, as an essential provider of business and educational materials and equipment , Staples Stores will remain open to support local communities in their new realities of working and learning from home. We are monitoring the COVID-19 situation daily, following guidance from the CDC, local, state and federal regulations and will continue to reassess as needed. New protocols have been put in place to help support a healthy and safe environment for our customers and associates, including asking associates to stay home if they feel sick, reducing weekday hours chainwide from 9 AM-6 PM, requiring social distancing (6 feet between every person), limiting the number of people inside our stores, asking associates to wash their hands every 30 minutes and actively working to restock all of our cleaning supplies. 
The Law Offices of Joseph H. Nivin, P.C. 
I own a family and matrimonial law practice in Forest Hills.  While I cannot make promises that we will be able to get before a court with the speed that most people would like to see, given the staff reduction in the courthouses due to the coronavirus outbreak, I am available for consultations via Zoom and via telephone.
T: (347) 642-0376 F: (347) 923-3359 http://www.nivinlaw.com/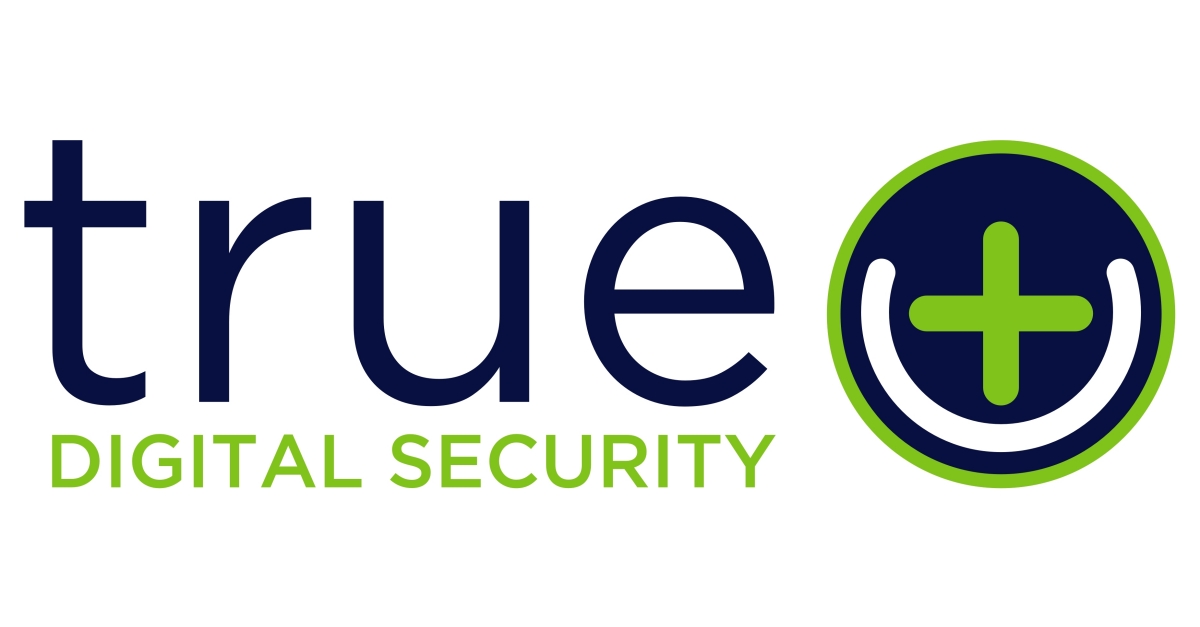 TRUE DIGITAL SECURITY
Need some FREE Work-From-Home Security Advice?
With so many people struggling during hard times, TRUE wanted to find the best way to help. Obviously, we can't build ventilators but we knew that we could help in other ways.  
In speaking with several businesses and organizations–and after watching our own family members suddenly thrown into work-from-home (WFH) environments, we quickly realized that many small businesses, not-for-profits, schools, and similar organizations are struggling with WFH security concerns, but have little or no access to IT/Internet security experts to help them navigate the increased risks and new considerations around remote work solutions.  
Those struggles are certainly right up our alley.
For the coming weeks, True Digital Security is offering FREE consultations with our advisors to help navigate these uncharted waters.
Our promise – NO SALES PITCH.  This is just our way of giving back to our country and to the business community that has given us so much over the years.
If you or someone you know would like to schedule time with one of our security advisors, please visit this page -  https://truedigitalsecurity.com/remote-work-solutions
We will begin accepting appointments on Monday, April 20th.
Even if you don't need a consultation, please feel free to forward to someone who may benefit from it. 
We're all in this together.  Stay Heathy!!
Umbrex has a team of hundreds of independent business consultants around the country (and the world) Many of these consultants are ready to assist small businesses on a pro bono basis to help with disaster recovery for these businesses. 
To view our pandemic playbook click here.
United Public Adjusters - Many business owners are not aware that they may have coverage in their property insurance policy for lost revenue stemming from business interruption/civil authority. We'd like to share some resources from our friends at United Public Adjusters & Appraisers, Inc.
United Public Adjusters is currently offering complimentary, no-obligation policy reviews to educate owners on coverage. You may reach United Public Adjusters directly at 1-800-718-LOSS.  These resources provide detailed information regarding business interruption/civil authority coverage and also discusses loopholes. 
 What Coronavirus means for your business?
Coronavirus: Civil Authority Reimbursement coverage for Lost Income
Coronavirus: How to Recoup Lost Business Revenue 
Please contact Philip Maltaghati: philip@unitedpublicadjusters.com  or Joanna Pawlowska:  Joanna@unitedpublicadjusters.com
Riot Damage Business Interruption Help
United Public Adjusters & Appraisers Inc. (UPA is reaching out to our immediate network to serve as a business continuity resource for businesses whose operations have been halted by riots, vandalism, theft and looting. UPA specializes in business interruption claims stemming from such events and we are ready to assist with any questions you may have on whether you have insurance coverage for damages sustained from the riots.
 We are currently offering a Complimentary Consultation to answer any questions you may have.
We will also gladly review your insurance policy to help you qualify if you are entitled to compensation.
 UPA will also work actively and strategically to put together a claim on your behalf and manage that claim to attain insurance funds quickly so that you can rebuild and recoup revenue lost while operations are halted. 
 You can learn more about our services on our website: Insurance Coverage for Damage caused by Riots, Vandalism & Theft
WATCH GUARD 24/7 is a long standing Queens Chamber of Commerce member that specializes in providing security, concierge, and fire safety director services to hundreds of locations throughout NY & NJ. WATCH GUARD 24/7 services residential and commercial industries and continues to be fully operational during the COVID-19 outbreak and ready to assist new and existing clients with their security needs. For more information, please visit our website: www.WATCHGUARD247.com or call our office at 718-366-7018.