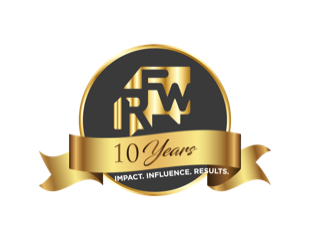 Project Management Intern
Name of Business
R. F. Wilkins Consultants
Industry
Business Consulting
Address
180-13 Jamaica Avenue
Do you have an existing intern program?
Yes
Are you looking for students with
Attending 2 year college
Attending 4 year college
Interested in potential interns with the following majors (Please List)
Marketing
Communication
Business Management
Business Administration
Or any related program
Job Posting
About Us
R.F. Wilkins Consultants, Inc. is a New York-based Business Development and Management Consulting Firm. Our mission is to leverage inclusion and equity to effectively solve our clients' biggest challenges. We partner with nonprofits, small businesses, government agencies, and private corporations to meet their development, logistic and expansion needs. Services under our umbrella include project management, technology systems integration, logistics, construction compliance monitoring, MWBE inclusion, integrity reporting, fundraising and capital sourcing, technical assistance, and stakeholder engagement.
R.F. Wilkins Consultants Inc. is a certified Minority- and Women-Owned Enterprise (M/WBE).
We are currently seeking a responsible and creative Project Intern.
Schedule: Monday- Remote ; Tues, Wed & Thursday - In person

Responsibilities
Assist project managers with activities including but not limited to administrative support, database management, marketing, events planning, proposal submissions and projects execution
Support the creation of creative materials for events and newsletter
Create content and update the company's social media platforms
Additional duties as assigned specific to each project
Preferred Requirements
A junior or year prior to graduation (dependent on 4 or 5 year program)
Proficient in Microsoft Office Suite
Interest in events planning, project management and/or construction management
Interest in social media and experience in simple graphic design
Comfortable with graphic design tools such as Adobe Illustrator or Canva (preferred)
Creative and possibly tech-savvy
Excellent time-management skills
Strong organizational, interpersonal, and communication skills
Ability to work independently, as well as part of a team
Will these positions be paid by your company?
Yes
Do you wish to have candidates screened (if possible)?
Yes
Language skills needed? (Please list, if other)
Computer skills needed? (Please list, if other)
Will you provide training for any skills?
No
Is there potential for this to be a permanent paid job?
Yes