If you would like to share a business update, a change in business hours, event cancellations or postponement, or any update on your business, please email us details to info@queenschamber.org with the subject line - QUEENS BUSINESS CORONAVIRUS UPDATES.
Important Notice: Do you own a restaurant in Queens in any of these areas: (CD1, 4, 8, 12, 14: Corona, Briarwood, Jamaica, Rockaway, Queensbridge)?
If so, Mayor De Blasio has established the  Restaurant Revitalization Program today. Details are available here. Move quickly on this opportunity.
Please read our latest QUEENS CHAMBER OF COMMERCE PRESS RELEASE.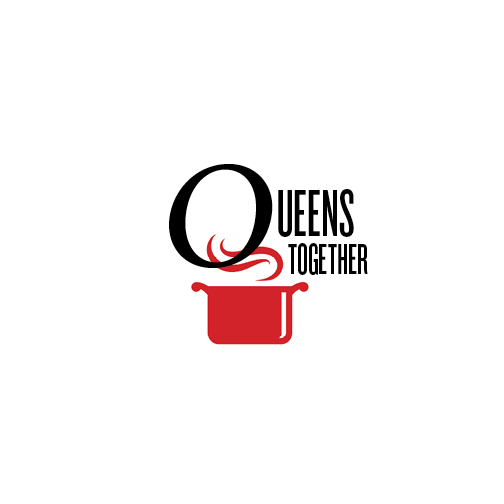 Queens Together (QT) was formed mid March 2020 in response to the COVID crisis. We have raised over
$25,000 and helped deliver almost 22,000 meals and grocery care bags. These items fall into two categories.
1. Items purchased, with donor funding, from the QT network of participating restaurants, commercial
kitchens and suppliers. Delivered to people's homes, facilities, group settings, hospitals and military
medical personnel.
2. QT creating and facilitating "last mile" systems and connections. Helping organizations get groceries and prepared meals to their recipients. Current client: Brighter Bites. Connecting City Harvest produce to families across Western Queens. This is an ongoing program.

Our mission Reimagining our local food industry as the catalyst for nourishing our communities in crisis. For more information click here.

eGifter - OPERATION MAIN STREET
View video by clicking here.
Operation Main Street™ was born in response to the COVID-19 pandemic. Our mission is to help small businesses all over the US sell more gift cards, providing additional cash flow to get them through the crisis. Our hope is that this will save many small businesses and the jobs they create.
The project is made possible by gift card technology and services provided by eGifter of New York. The eGifter Platform™ has historically served large national and regional retailers, however we leveraged our technology to support small businesses in this unprecedented time.
We have already found and listed thousands of small businesses across the country. There is no cost for a business to participate in the Operation Main Street™ directory. If a company sells their gift cards online and wants to list their website in the directory they simply need to fill out the form on the site. Please click here for more information.
AIGNER CHOCOLATES -   In light of current events surrounding COVID 19, we've taken preventative measures and have shut down all chocolate production as of Friday March 13th. Fortunately, we are well stocked with Easter and everyday products.  Our showroom is currently open during normal business hours and will be until further notice. We will adhere at all city, state, and federal mandates and directives. In order to serve our customers better we are offering the following services:
1.     All customers will receive 10% off all online orders 
2.     Free, drop off delivery to the following neighborhoods: Forest Hills, Kew Gardens & Middle Village ($25 min order)
3.     Curbside pickup
 We can be reached by phone at 718-544-1850 or email at rachel@aignerchocolates.com.  We will continue to closely  follow the news and recommendations from the CDC and all pertinent authorities. We will update you with any changes. 
 
APPLEBEE'S -  The  following restaurants in the Borough are OPEN for ToGo and Delivery Orders;
·     Applebee's Grill+Bar Fresh Meadows - 61-48 188th St.
·     Applebee's Grill+Bar Astoria - 38-01 35th Avenue
Guests can order by calling the restaurant or placing orders on  the Applebee's Mobile App as well as Applebees.com
The Bay Terrace / Bayside, Queens Center / Elmhurst locations are, for the near-term, closed.
We are working to expand delivery radii so that the two open locations can accommodate orders from as much of our neighborhood as we can.
ASTORIA RESTAURANTS OPEN FOR TAKE OUT SERVICE - click here.
Bourbon Street / Austin Steak and Ale House / One Station Plaza
The Mission is Simple: Provide quality meals for our frontline healthcare professionals as a symbol of community recognition, support and gratitude. The funds raised can enable our three small businesses to deliver prepared meals to local hospital units in Queens, Manhattan, Brooklyn, The Bronx, and Nassau County.

This endeavor will contribute to the continued support to our family of loyal employees. 

We are calling on the community, our neighbors, friends, family and loyal customers to join us in providing this gesture of support to our courageous and valued healthcare workers in this time of need. Please visit our go fund me page by clicking here.

Bourbon Street, One Station Plaza and Austin's Ale House are dedicated to the support of the fearless Physicians, Registered Nurses, Physical Therapists, Physician Assistants, Nurse Practitioners, Respiratory Therapists, and all other healthcare workers serving our community.  

Every $1000 raised will allow us to provide up to 100 meals to various local hospital units battling this pandemic as a modest symbol of our continued support and gratitude as a community. 

With a goal of $50,000, we will be able to provide hundreds of meals to various units at NewYork-Presbyterian (Weill Cornell & Queens Campuses), Jamaica Hospital Medical Center, and Northwell Health's (North Shore University & Long Island Jewish Medical Center). 

The donations we receive will be spent to pay for meals which will be provided by either Bourbon Street, Austins or OSP at cost. These meals will then be  delivered to our local hospitals to feed their dedicated employees in the weeks to months ahead as our community  battles the current COVID-19 crisis.

A minimum of two deliveries per week will be made in the weeks/months to come. Each delivery will contain a minimum of fifty meals.

If you work at a hospital, nursing home, or long term care facility in NYC or Long Island please feel free to reach out and request meal donations!
Panera Bread locations in Queens are looking to spread some joy to parents and children staying home from schools and practicing social distancing by participating in the Rainbow Movement. With every order from a Panera Bread location on Long Island or Queens, Panera will be including a Baker's in Training Kit for parents and their little ones to decorate their own rainbow cookie. Each kit includes 1 sugar cookie, 2 cups of icing, plastic knife and colored candy drops. Guests are asked add BIT KIT to the comments section of their online order to receive a Bakers in Training kit. Panera Bread hopes this can be another project the kids can enjoy to keep everything a little more normal at home as a rainbow always shines brightest right after a storm. Additionally, to spread the joy to the online community and look forward to a brighter tomorrow, Panera is are asking parents to share their children's artwork on social media using the hashtag #spreadtherainbow and tag @panerabread. Panera will also be offering 25% off all delivery and Rapid Pick-Up orders with the code FIELD4051. Guests can order online at Panerabread.com or using the Panera Bread app. In addition to delicious meals, guests can also stock up on freshly baked bread at their local Panera Bread through contactless delivery, to-go orders or Rapid Pick-Up. Panera Bread locations on Long Island owned and operated by Doherty Enterprises are also working with all budgets to help Food Rescue organizations and a variety of groups with any catering needs.

Queens locations owned and operated by Doherty Enterprises include Bayside, Glendale, Long Island City and Rego Park.

 
RUSSOS ON THE BAY - No need to cook. No need to stress. Enjoy a stress-free lunch and dinner! Click here to see menu.
SACS PLACE - Introducing Family Specials. Let Sacs take care of family dinner while you take care of your family. Please visit our website.
VETRO RESTAURANT & LOUNGE - Out of an abundance of caution and in light of Mayor Bill de Blasio's announcement, Vetro Restaurant & Lounge will temporarily be closed as of today, Tuesday, March 17, 2020 until further notice. The safety of our customers and staff are top priority. We will continue to monitor the Coronavirus (COVID-19) and update everyone with a rescheduled date for when we are to reopen.