If you would like to share a business update, a change in business hours, event cancellations or postponement, or any update on your business, please email us details to info@queenschamber.org with the subject line - QUEENS BUSINESS CORONAVIRUS UPDATES.
Please read our latest QUEENS CHAMBER OF COMMERCE PRESS RELEASE.  
Governmental
Governor Cuomo and the New York State Economic State Development have provided a list and guidance on essential services exempt from the 75% work from home rule. Please note that the Governor has mandated that all barber shops and nail salons close until further notice. We will have further information after the Governor's press conference today. Below is the list.
Link to full guidance: https://esd.ny.gov/guidance-executive-order-2026
During WWII, Ford Motor Company pivoted from making cars and trucks to tanks and planes. Today, you are being asked to think outside the box as follows: 
Products required for fast turnaround and distribution:  Masks; Ventilators; Gowns; Beds; Sheets; Personal Protective Equipment; other items currently in short supply. If your firm or a firm you know in the NY metro area can retool and gear up, please urgently contact: Jessica Herbert at jessica.herbert@esd.ny.gov or Mat Watson at matt.watson@esd.ny.gov from NYS ESD.
For more information visit https://edc.nyc/covid-19-emergency-supply-sourcing-manufacturing.
Statement from Department of City Planning Director and City Planning Commission Chair Marisa Lago on Mayor Bill de Blasio's Executive Order suspending New York City's land use decision making processes:
"To avoid the need to hold public gatherings and minimize the potential spread of COVID-19, Mayor Bill de Blasio has temporarily suspended New York City's land use decision making processes. The suspension of the City's official public review process, the Uniform Land Use Review Procedure (ULURP), was made via Executive Order.
Department of Labor - Families First Coronavirus Response Act. Employer Paid Leave Requirements.
DCWP: Emergency Rules regarding Unconscionable Trade Practices click here.
Empire State Development (ESD) has updated their guidance for determining whether a business enterprise is subject to a workforce reduction under recent executive orders. According to ESD:
TITLE 9. CONSTRUCTION
All non-essential construction must shut down except emergency construction, (e.g. a project necessary to protect health and safety of the occupants, or to continue a project if it would be unsafe to allow to remain undone until it is safe to shut the site).
Essential construction may continue and includes roads, bridges, transit facilities, utilities, hospitals or health care facilities, affordable housing, and homeless shelters. At every site, if essential or emergency non-essential construction, this includes maintaining social distance, including for purposes of elevators/meals/entry and exit. Sites that cannot maintain distance and safety best practices must close and enforcement will be provided by the state in coordination with the city/local governments. This will include fines of up to $10,000 per violation.
For purposes of this section construction work does not include a single worker, who is the sole employee/worker on a job site."
Click here to read the full guidance.
 
The New York State Department of Taxation and Finance issues sales tax guidance related to COVID-19 tax relief.

Business Tax Filing Extensions and the COVID-19 Outbreak. Download Press Release.
NYC Department of Consumer Affairs - Please be advised that the public hearing on DCA's penalty schedule on April 6th will now be available thru teleconference. For more information click here.
To join the teleconference, please dial 712 770 4010, Access Code: 789 503
NYC Department of Education - Any New Yorker who wants one can get three free meals a day at more than 400 Meal Hubs across the city.
Meals can be picked up at all Meal Hubs 7:30 am to 1:30 pm, Monday through Friday
Meals Hubs will operate for children and families from 7:30 am to 11:30 am, and for adults from 11:30 am to 1:30 pm

No one will be turned away at any time
All adults and children can pick up three meals at one time
Vegetarian and halal options available at all sites

No dining space is available, so meals must be eaten off premises
Parents and guardians may pick up meals for their children
No registration or ID required
For more information, please visit the Department of Education's website by clicking here.
NYC Financial Assistance for Businesses Impacted by COVID-19: Mayor De Blasio has announced that interest free loans up to $75,000 and grants for small businesses will be available. As part of the application, businesses will be required to show a revenue decrease by providing documentation such as: point-of-sales reports, bank statements, quarterly sales tax filings, 2019 tax returns, or CPA-certified profit & loss statements. Clients: please begin to gather these documents in preparation and please call or email your loan officer if you need help. Click here to learn more and click here to follow updates from NYC. You can also sign up for updates from NYC by texting COVID to 692-692.
NYS Joint Commission on Public Ethics In response to the COVID-19 (novel coronavirus) pandemic, operations at JCOPE's offices have been reduced as a precautionary measure. For more information click here.
The Port Authority of NY & NJ / JFK Redevelopment Program.
The Port Authority intends to maintain a roster of pre-qualified firms to perform general construction services. To that end, the agency seeks to award and execute multiple Master Agreements (or "Contracts") for general construction services on a Work Order Basis. Only firms that have an executed Master Agreement will receive requests for bids for future Work Orders. (Note: execution of a Master Agreement does not guarantee that a firm will be awarded a Work Order.) Please click HERE to access the Request for Qualification Statements: RFQS-59109. For additional information please click here.
Health Services
Affinity Health Plan is committed to serving New Yorkers during this most difficult time. If you have lost your job and need assistance with access to Health Insurance please call  Brian Otway directly at 347-539-0373. For more information click here.
Citi MD Urgent Care - Fact sheet on Covid-19
Elmhurst Hospital is seeking donations -  They are accepting both monetary donations and supplies (N95 masks, surgical masks, gloves, face shields, PPE, protective wear, ventilators, etc).  Any help is much appreciated. Click here for donation sheet and additional information.
Fidelis Special Enrollment Period News - For more information in English click here. For more information in Spanish click here.
MetroPlus Health is fully geared up to serve our members and all New Yorkers who might have health insurance questions during this time. MetroPlus Health currently has health insurance options for all individuals and small business.  Your safety and wellbeing is important to us which is why we are also offering free 'Telehealth' services to our members. Call  1-855-809-4073 (Select option '3') to be connected to a representative or visit our Virtual Office to get in contact a with a representative today:
https://www.metroplus.org/metroplus-near-you/Queens-Virtual-Office
New York-Presbyterian Hospital -  NewYork-Presbyterian's Virtual Urgent Care is available for people who are not feeling well and have non-life-threatening symptoms such as fever, cough, upset stomach, or nausea. This is an online, telehealth service. Visit https://www.nyp.org/ondemand/urgent-care
 .    The NYP COVID Hotline 646-697-4000 has been created to answer questions about COVID-19.
 .    You can also visit the NYP Coronavirus webpage for our FAQ and updates: https://www.nyp.org/coronavirus-information 
 Northwell Health: Northwell Health is canceling elective surgeries and procedures performed in its hospitals through April 15, 2020. Visit northwell.edu for more information.
The New York/New Jersey VA Healthcare Network, Veterans Integrated Service Network (VISN) 2, is working diligently to increase staffing across the enterprise to meet the needs of all patients accessing VHA services in response to the national emergency caused by the Coronavirus pandemic (COVID-19).
We are seeking to hire the following healthcare professions:
Registered Nurses
Licensed Practical Nurses
Nursing Assistants
Medical Support Assistants
Registered Respiratory Therapists
Those hired will assist clinical call centers and/or provide clinical support to VA Medical Centers throughout VISN 2 during the COVID-19 pandemic. 
For more information please click here.
Non Profit Organizations 
Business Center for New Americans:
Staff Availability: our staff members are currently still working from the office but that may change as the situation evolves so please call first before coming to either of our offices. To better protect the safety of our clients as well as themselves our loan officers have already begun meetings with clients via FaceTime when possible.     
Online Workshops: we are moving our upcoming workshops online and will notify participants by email. We are pleased to report that 9 people successfully participated in last week's QuickBooks workshop online.
Immigrant Heritage Week Awards Date: we have postponed our annual BCNA Immigrant Heritage Week Awards event, which was scheduled for April 17, until a future date when we know when it will be safe to come together and celebrate our clients' achievements. For more information click here.

The Child Center of NY is hiring. For more information please visit their website by clicking here.
Elmcor - As our team at Elmcor has been closely monitoring the changes and updates that have been provided by the Center of Disease Control and Prevention (CDC) as well as the New York State (NYS) Department of Health regarding the COVID-19 virus, we have implemented updated changes to our programming and our multiple sites.

In response to large gathering considerations, external NA/AA groups will not be hosted at Elmcor until further notice. Please be sure to stay connected to your sponsor or call us if you need to connect to a sober support group location that may still be available. SAMHSA's National Helpline – 1-800-662-HELP (4357); You can also connect to  online support groups here: https://www.lionrockrecovery.com/online-aa-meetings-and-support-groups
As of yesterday, March 17, 2020 our Administration building closed at 8:00 PM.  Our Recreation building will continue to be closed and our Residential building is closed to visitors.You can continue to reach out to us at 718-651-0096 or reach out to staff as you usually do by phone or email. The primary agency email is info@elmcor.org. We continue to have crisis management calls daily and will update information as needed. Please follow us on social media for updates or you can visit our website at www.elmcor.org.
The New York State Department of Health has set up a hotline specifically for COVID-19. The number is 1-888-374-3065. 
Kupferberg Center for the Arts: Please visit our site for event postponement and cancellations http://kupferbergcenter.org.
New York Edge Programs - In accordance with NYC school closures, New York Edge programs are suspended through at least April 20, 2020. We stand with our school communities as we work together to slow the spread of the virus and to protect students, educators, staff and their families. At this time, our offices are also closed. Staff is working remotely and can be reached via email. You can also reach us at info@newyorkedge.org.

We have created a Resources page on our website for parents and guardians. On this page, you can find updates on NYC schools from the Mayor's Office and Department of Youth and Community Development as well as resources for accessing food, at home learning and health and wellness activities. Please keep checking back for new resources and updates.

If you or someone you know is in need of food, please visit the NYC Emergency Food Assistance website or call the Emergency Food Line at 866-888-8777.
QPTV's Facilities are Closed Until Further Notice.
Due to the Coronavirus situation, QPTV will be taking measures to safeguard our staff, producers and visitors. Productions, reservations, check-ins and check-outs are cancelled until further notice. Orientation and training workshops have been postponed.
Queens Council on the Arts: All public programming has been suspended until March 31, 2020. Visit queenscouncilarts.org for more information.
Queensinnovate - Sharing a call to action from GRID, a partnership of and with NYCEDC, in the coming days and weeks both to quickly obtain key information for City decision-making, as well as to push out critical information for our urban tech community.
New Yorker - The Grid Covid 19 Problem Solving<https://forms.gle/v3Hv5VQX4tYJ8F4JA> - PLEASE SHARE!!!
We want to hear from New Yorkers about the various issues they are facing during this time, so that we have a point from which to start working on solutions together. Please share this form with your communities and let us know if you want to help respond to relevant issues.
Queens Public Library Community - Allocations will be closed until further notice. Please keep checking the QPL website for updates.
QUEENS WORLD FILM FESTIVAL - As the world hunkers down and prepares for the long quiet weeks ahead, everyone can go to Discovered.TV and watch the QW10 Festival Films until March 29 for free.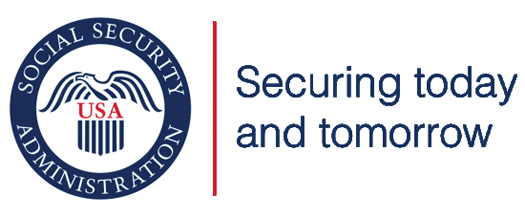 SOCIAL SECURITY ADMINISTRATION - While Social Security offices currently are closed to the public for in-person service, our staff continue to be accessible by phone.  To contact your local Social Security office:
Start at www.ssa.gov, scroll down and select Contact Us.
Scroll down and select Office Locator.
Enter your five digit ZIP Code, and select "Locate."
The national, toll-free number (800-772-1213) appears first, but if you scroll down to Additional Office Information, the local office's direct toll-free number is listed in the narrative.
 Field office staff generally is accessible by phone Monday to Friday, 9:00 a.m. to 4:00 p.m.
 Click here for a  Press Release Statement from Social Security Commissioner Andrew Saul about COVID-19 Economic Impact Payments for Beneficiaries.
YWCA of Queens - To adhere to the recommendations from the New York Department of Health and the Center for Disease Control (CDC) for social distancing and unnecessary travel, the YWCA of Queens has implemented the following changes to its operations:
ESL and HSE classes are now provided online
Case Management services will be provided remotely
Census Outreach will be provided remotely
Senior programs have been suspended until further notice
SONYC Afterschool program suspended until public schools reopen
COMPASS Holiday Camp suspended until public schools reopen
The YWCA of Queens will be closed starting on Monday, March 23rd through Friday March 27th. However, our staff will be working remotely and will be available to provide assistance via email and phone.
Starting March 30th, the YWCA of Queens will be operating on limited hours: Tuesdays, Wednesdays and Thursday from 10am-2:00pm. During this time, we will be running our food pantry by appointment only and while supplies last. We strongly recommend community members to Call first as we will not serve clients on a walk-in basis but by appointment only. We apologize for the inconvenience this causes to our community members. However, we are taking this step to minimize exposure and stem the spread of the virus.
Utilities
AT&T - 90 Day Free Webex offer - For more information click here.
Con Edison Suspends Service Shut Offs - read more here.
National Grid temporarily suspends collections-related activities to lessen COVID-19 hardships on customers. For more information click here.
VERIZON - Verizon is taking steps to support communities and customers in this time of crisis. Please click here for more information. 
Verizon Small Business Recovery Fund - Thanks to a $2.5 million investment from Verizon, LISC is offering grants to help small businesses fill urgent financial gaps until they can resume normal operations or until other more permanent financing becomes available. 
LISC will use the Verizon funding to provide grants of up to $10,000 to businesses facing immediate financial pressure because of COVID-19—especially entrepreneurs of color, women-owned businesses and other enterprises in historically under-served communities who don't have access to flexible, affordable capital.
What it can be used for?
Paying rent and utilities
Meeting payroll
Paying outstanding debt to vendors
Other immediate operational costs
Sign Up to Receive Updates & Application
Verizon announced the launch of Pay it Forward Live, a weekly streaming entertainment series that will include music, gaming, comedy and more in support of small businesses affected by COVID-19. Click here for more information.