If you would like to share a business update, a change in business hours, event cancellations or postponement, or any update on your business, please email us details to info@queenschamber.org with the subject line - QUEENS BUSINESS CORONAVIRUS UPDATES.
Please read our latest QUEENS CHAMBER OF COMMERCE PRESS RELEASE.  
---
** PLEASE VISIT THIS PAGE REGULARLY FOR ONGOING UPDATES*''
UPCOMING WEBINARS
(please check our Chamber events page for Chamber hosted events)
---
Information from past webinars
Attached are the slide decks from the Empire State Development Webinar, along with sample forms and the SBA How to Apply guide.  The COVID – 19 SBA Disaster PDF above is the one that was hosted on March 26, 2020.  The additional information is to help your small businesses apply for these disaster loans.  
ELA0- Business Loan Application
ELA0 - Fee Disclosure Form and Comp Agreement
ELAO0 Loan Application (Sole Prop) SBA 5C
ELA0- Monthly Sales Figures (SBA 1368)
ELA0-Personal Finances Statement (SBA 912)
ELA0 - Schedule of Liabilities (SBA 2202)
ELA-Request for Transcript of Tax Return (instructions IRS Form 4506T)
On-Demand Webinar: Obtaining COVID-19 financial relief hosted by CohenReznick - Click here.
---
GOVERNMENTAL , HEALTH & NON PROFIT PARTNERS
Governor Cuomo and the New York State Economic State Development have provided a list and guidance on essential services exempt from the 75% work from home rule. Please note that the Governor has mandated that all barber shops and nail salons close until further notice. We will have further information after the Governor's press conference today. Below is the list.
Link to full guidance: https://esd.ny.gov/guidance-executive-order-2026
During WWII, Ford Motor Company pivoted from making cars and trucks to tanks and planes. Today, you are being asked to think outside the box as follows: 
Products required for fast turnaround and distribution:  Masks; Ventilators; Gowns; Beds; Sheets; Personal Protective Equipment; other items currently in short supply. If your firm or a firm you know in the NY metro area can retool and gear up, please urgently contact: Jessica Herbert at jessica.herbert@esd.ny.gov or Mat Watson at matt.watson@esd.ny.gov from NYS ESD.
For more information visit https://edc.nyc/covid-19-emergency-supply-sourcing-manufacturing.
Affinity Health Plan is committed to serving New Yorkers during this most difficult time. If you have lost your job and need assistance with access to Health Insurance please call  Brian Otway directly at 347-539-0373. For more information click here.
Business Center for New Americans:
Staff Availability: our staff members are currently still working from the office but that may change as the situation evolves so please call first before coming to either of our offices. To better protect the safety of our clients as well as themselves our loan officers have already begun meetings with clients via FaceTime when possible.     
Online Workshops: we are moving our upcoming workshops online and will notify participants by email. We are pleased to report that 9 people successfully participated in last week's QuickBooks workshop online.
Immigrant Heritage Week Awards Date: we have postponed our annual BCNA Immigrant Heritage Week Awards event, which was scheduled for April 17, until a future date when we know when it will be safe to come together and celebrate our clients' achievements. For more information click here.
Small businesses and certain nonprofits eligible for forgivable bridge loans for payroll and other expenses under CARES Act.  Click here for more information provided with the compliments of Bakertilly.

The Child Center of NY is hiring. Please visit their website for more information by clicking here.
Citi MD Urgent Care - Fact sheet on Covid-19
Con Edison Suspends Service Shut Offs - read more here.
Statement from Department of City Planning Director and City Planning Commission Chair Marisa Lago on Mayor Bill de Blasio's Executive Order suspending New York City's land use decision making processes:
"To avoid the need to hold public gatherings and minimize the potential spread of COVID-19, Mayor Bill de Blasio has temporarily suspended New York City's land use decision making processes. The suspension of the City's official public review process, the Uniform Land Use Review Procedure (ULURP), was made via Executive Order.
Department of Labor - Families First Coronavirus Response Act. Employer Paid Leave Requirements.
DCWP: Emergency Rules regarding Unconscionable Trade Practices click here.
Elmcor - As our team at Elmcor has been closely monitoring the changes and updates that have been provided by the Center of Disease Control and Prevention (CDC) as well as the New York State (NYS) Department of Health regarding the COVID-19 virus, we have implemented updated changes to our programming and our multiple sites.

In response to large gathering considerations, external NA/AA groups will not be hosted at Elmcor until further notice. Please be sure to stay connected to your sponsor or call us if you need to connect to a sober support group location that may still be available. SAMHSA's National Helpline – 1-800-662-HELP (4357); You can also connect to  online support groups here: https://www.lionrockrecovery.com/online-aa-meetings-and-support-groups
As of yesterday, March 17, 2020 our Administration building closed at 8:00 PM.  Our Recreation building will continue to be closed and our Residential building is closed to visitors.You can continue to reach out to us at 718-651-0096 or reach out to staff as you usually do by phone or email. The primary agency email is info@elmcor.org. We continue to have crisis management calls daily and will update information as needed. Please follow us on social media for updates or you can visit our website at www.elmcor.org.
The New York State Department of Health has set up a hotline specifically for COVID-19. The number is 1-888-374-3065. 
Elmhurst Hospital is seeking donations -  They are accepting both monetary donations and supplies (N95 masks, surgical masks,  gloves, face shields, PPE, protective wear, ventilators, etc).  Any help is much appreciated. Click here for donation sheet and additional information.
Empire State Development (ESD) has updated their guidance for determining whether a business enterprise is subject to a workforce reduction under recent executive orders. According to ESD:
TITLE 9. CONSTRUCTION
All non-essential construction must shut down except emergency construction, (e.g. a project necessary to protect health and safety of the occupants, or to continue a project if it would be unsafe to allow to remain undone until it is safe to shut the site).
Essential construction may continue and includes roads, bridges, transit facilities, utilities, hospitals or health care facilities, affordable housing, and homeless shelters. At every site, if essential or emergency non-essential construction, this includes maintaining social distance, including for purposes of elevators/meals/entry and exit. Sites that cannot maintain distance and safety best practices must close and enforcement will be provided by the state in coordination with the city/local governments. This will include fines of up to $10,000 per violation.
For purposes of this section construction work does not include a single worker, who is the sole employee/worker on a job site."
Click here to read the full guidance.
Facebook Small Business Grant Program - For more information click here.
Fidelis Special Enrollment Period News - For more information in English click here. For more information in Spanish click here.
Global Giving Grant - $5,000 Grant for Women-Owned Businesses – Sara Blakely, the CEO and founder of Spanx, is giving $5 million to support women-owned small businesses impacted by COVID-19. The Red Backpack Fund will be making 1,000 grants of $5,000 each to female entrepreneurs in the U.S. The application is managed by GlobalGiving, which is currently open. Click here for more information. 
https://www.globalgiving.org/redbackpackfund/
Google Grants - For more information click here.
Kupferberg Center for the Arts: Please visit our site for event postponement and cancellations http://kupferbergcenter.org.
MetroPlus Health is fully geared up to serve our members and all New Yorkers who might have health insurance questions during this time. MetroPlus Health currently has health insurance options for all individuals and small business.  Your safety and wellbeing is important to us which is why we are also offering free 'Telehealth' services to our members. Call  1-855-809-4073 (Select option '3') to be connected to a representative or visit our Virtual Office to get in contact a with a representative today:
https://www.metroplus.org/metroplus-near-you/Queens-Virtual-Office
National Grid temporarily suspends collections-related activities to lessen COVID-19 hardships on customers. For more information click here.
NYC Department of Education - Any New Yorker who wants one can get three free meals a day at more than 400 Meal Hubs across the city.
Meals can be picked up at all Meal Hubs 7:30 am to 1:30 pm, Monday through Friday
Meals Hubs will operate for children and families from 7:30 am to 11:30 am, and for adults from 11:30 am to 1:30 pm

No one will be turned away at any time
All adults and children can pick up three meals at one time
Vegetarian and halal options available at all sites

No dining space is available, so meals must be eaten off premises
Parents and guardians may pick up meals for their children
No registration or ID required
For more information, please visit the Department of Education's website by clicking here.
NYC Department of Consumer Affairs - Please be advised that the public hearing on DCA's penalty schedule on April 6th will now be available thru teleconference. For more information click here.
To join the teleconference, please dial 712 770 4010, Access Code: 789 503
New York Edge Programs - In accordance with NYC school closures, New York Edge programs are suspended through at least April 20, 2020. We stand with our school communities as we work together to slow the spread of the virus and to protect students, educators, staff and their families. At this time, our offices are also closed. Staff is working remotely and can be reached via email. You can also reach us at info@newyorkedge.org.

We have created a Resources page on our website for parents and guardians. On this page, you can find updates on NYC schools from the Mayor's Office and Department of Youth and Community Development as well as resources for accessing food, at home learning and health and wellness activities. Please keep checking back for new resources and updates.

If you or someone you know is in need of food, please visit the NYC Emergency Food Assistance website or call the Emergency Food Line at 866-888-8777.
The New York State Department of Taxation and Finance issues sales tax guidance related to COVID-19 tax relief.

Business Tax Filing Extensions and the COVID-19 Outbreak. Download Press Release.
NYC Financial Assistance for Businesses Impacted by COVID-19: Mayor De Blasio has announced that interest free loans up to $75,000 and grants for small businesses will be available. As part of the application, businesses will be required to show a revenue decrease by providing documentation such as: point-of-sales reports, bank statements, quarterly sales tax filings, 2019 tax returns, or CPA-certified profit & loss statements. Clients: please begin to gather these documents in preparation and please call or email your loan officer if you need help. Click here to learn more and click here to follow updates from NYC. You can also sign up for updates from NYC by texting COVID to 692-692.
NYS Joint Commission on Public Ethics In response to the COVID-19 (novel coronavirus) pandemic, operations at JCOPE's offices have been reduced as a precautionary measure. For more information click here.
New York-Presbyterian Hospital -  NewYork-Presbyterian's Virtual Urgent Care is available for people who are not feeling well and have non-life-threatening symptoms such as fever, cough, upset stomach, or nausea. This is an online, telehealth service. Visit https://www.nyp.org/ondemand/urgent-care
 .    The NYP COVID Hotline 646-697-4000 has been created to answer questions about COVID-19.
 .    You can also visit the NYP Coronavirus webpage for our FAQ and updates: https://www.nyp.org/coronavirus-information 
The New York/New Jersey VA Healthcare Network, Veterans Integrated Service Network (VISN) 2, is working diligently to increase staffing across the enterprise to meet the needs of all patients accessing VHA services in response to the national emergency caused by the Coronavirus pandemic (COVID-19).
We are seeking to hire the following healthcare professions:
Registered Nurses
Licensed Practical Nurses
Nursing Assistants
Medical Support Assistants
Registered Respiratory Therapists
Those hired will assist clinical call centers and/or provide clinical support to VA Medical Centers throughout VISN 2 during the COVID-19 pandemic. 
For more information please click here.
 Norwell Health: Northwell Health is canceling elective surgeries and procedures performed in its hospitals through April 15, 2020. Visit northwell.edu for more information.
QPTV's Facilities are Closed Until Further Notice.
Due to the Coronavirus situation, QPTV will be taking measures to safeguard our staff, producers and visitors. Productions, reservations, check-ins and check-outs are cancelled until further notice. Orientation and training workshops have been postponed.
Queens Council on the Arts: All public programming has been suspended until March 31, 2020. Visit queenscouncilarts.org for more information.
Queensinnovate - Sharing a call to action from GRID, a partnership of and with NYCEDC, in the coming days and weeks both to quickly obtain key information for City decision-making, as well as to push out critical information for our urban tech community.
New Yorker - The Grid Covid 19 Problem Solving<https://forms.gle/v3Hv5VQX4tYJ8F4JA> - PLEASE SHARE!!!
We want to hear from New Yorkers about the various issues they are facing during this time, so that we have a point from which to start working on solutions together. Please share this form with your communities and let us know if you want to help respond to relevant issues.
Queens Public Library Community - Allocations will be closed until further notice. Please keep checking the QPL website for updates.
QUEENS WORLD FILM FESTIVAL - As the world hunkers down and prepares for the long quiet weeks ahead, everyone can go to Discovered.TV and watch the QW10 Festival Films until March 29 for free. 
SBA - U.S. Small Business Administration - https://www.sba.gov/page/guidance-businesses-employers-plan-respond-coronavirus-disease-2019-covid-19
SBA Community Advantage Loans: clients with SBA guaranteed Community Advantage loans may qualify for deferments or an extension of the loan term. The recent drop in interest rates will also provide some relief. Clients should call their loan officers for more details. For more information click here and click here.
The SBA Disaster Loan application website and procedure changed on 3/29. If you have submitted on the old website and got a message. You are good for the EIDL, but you need to apply for the $10,000 Advance grant separately. If you didn't complete your submission, you only need to apply on the new website.
SBS - NYC Small Business Services - Financial Assistance for Businesses Impacted by COVID-19 - 
For information on both NYC Employee Retention Grant Program and NYC Small Business Continuity Fund  - click here.
SBA is frequently updating their guidance for businesses at nyc.gov/covid19biz.  
Their Employee Retention Program continues to receive tremendous interest and in just two weeks we have awarded $1.14 million in grants averaging $9,000 each to help businesses keep staff on their payroll. They anticipate being able to reward another $8.7 million in grants.
They are also excited to announce the launch of the NYC Small Business Continuity Loan Fund, for which applications are now live. This program is available to businesses located in New York City with fewer than 100 employees who can demonstrate at least a 25% decrease in revenue as a result of COVID-19. Eligible businesses can apply for an interest-free loan up to $75,000. The full press release is below.
 They have reached out to any businesses that have already submitted their contact information them.  If  any businesses should have questions or need support, please be sure to contact a SBS representative through our Support Page.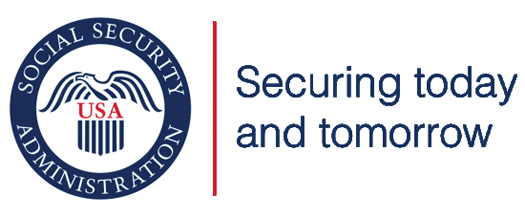 SOCIAL SECURITY ADMINISTRATION - While Social Security offices currently are closed to the public for in-person service, our staff continue to be accessible by phone.  To contact your local Social Security office:
Start at www.ssa.gov, scroll down and select Contact Us.
Scroll down and select Office Locator.
Enter your five digit ZIP Code, and select "Locate."
The national, toll-free number (800-772-1213) appears first, but if you scroll down to Additional Office Information, the local office's direct toll-free number is listed in the narrative.
 Field office staff generally is accessible by phone Monday to Friday, 9:00 a.m. to 4:00 p.m.
 Click here for a  Press Release Statement from Social Security Commissioner Andrew Saul about COVID-19 Economic Impact Payments for Beneficiaries.
YWCA of Queens - To adhere to the recommendations from the New York Department of Health and the Center for Disease Control (CDC) for social distancing and unnecessary travel, the YWCA of Queens has implemented the following changes to its operations:
ESL and HSE classes are now provided online
Case Management services will be provided remotely
Census Outreach will be provided remotely
Senior programs have been suspended until further notice
SONYC Afterschool program suspended until public schools reopen
COMPASS Holiday Camp suspended until public schools reopen
The YWCA of Queens will be closed starting on Monday, March 23rd through Friday March 27th. However, our staff will be working remotely and will be available to provide assistance via email and phone.
Starting March 30th, the YWCA of Queens will be operating on limited hours: Tuesdays, Wednesdays and Thursday from 10am-2:00pm. During this time, we will be running our food pantry by appointment only and while supplies last. We strongly recommend community members to Call first as we will not serve clients on a walk-in basis but by appointment only. We apologize for the inconvenience this causes to our community members. However, we are taking this step to minimize exposure and stem the spread of the virus.
Verizon Small Business Recovery Fund - Thanks to a $2.5 million investment from Verizon, LISC is offering grants to help small businesses fill urgent financial gaps until they can resume normal operations or until other more permanent financing becomes available. 
LISC will use the Verizon funding to provide grants of up to $10,000 to businesses facing immediate financial pressure because of COVID-19—especially entrepreneurs of color, women-owned businesses and other enterprises in historically under-served communities who don't have access to flexible, affordable capital.
What it can be used for?
Paying rent and utilities

Meeting payroll

Paying outstanding debt to vendors

Other immediate operational costs
Sign Up to Receive Updates & Application
Verizon announced the launch of Pay it Forward Live, a weekly streaming entertainment series that will include music, gaming, comedy and more in support of small businesses affected by COVID-19. Click here for more information.
PUBLIC OFFICE HOURS FOR ELECTED OFFICIALS:
Senator Comrie's Office: Walk in services at his office has been suspended until further notice, but you may contact his staff at 347-450-4595 to receive help with any matter. You may also call (516) 441-2928 for meeting requests or (917) 809-9835 for general inquiries. Staff can be reached by email at tayler@leroycomrie.org, paul@leroycomrie.org, or derrick@leroycomrie.org.
Assembly Member Alicia Hyndman's Office – office is currently closed.
Her staff can be reached at:
-Chief of Staff - Tunisia Morrison - 973-797-9410 or morrisont@nyassembly.gov
-Legislative Director - Phillip Kwashie - 518-455-4451 or kwashiep@nyassembly.gov
-Director of Constituent Services - Shana Gladden - 518-512-9536 or gladdens@nyassembly.gov
-Scheduler - Stephan Gbaguidi - 732-607-8834 or gbaguis@nyassembly.gov
Assembly Member Daniel Rosenthal's Office – in office constituent meetings and walk in appointments have been suspended. Staff is available to help with any issues via phone (718-969-1508) or email (info@danielrosenthal.nyc)
NYC Council Member Peter Koo put together a one page resource guide on Covid-19 - click here to view.
COVID-19 CLEANING & DELIVERY SERVICES
Atlantic Services has contracted with compounding companies manufacturing  large quantities of hand sanitizers to cover demand. The product is packaged in 1 Liter bottles @ 19.98/12 per case (239.76). Easily refills wall dispensers. The formula is produced as per guidelines set forth by the World Health Organization (SDS Attached). We will be happy to procure all orders while supplies last.
DH2 Chauffeured Transportation - If you  in need are in need of private chauffeured services, please reach out to DH2 Chauffeured Transportation. We are working to keep you safe during this time. Click here for more information.
GILBAR INDUSTRIES - 
During the COVID-19 outbreak we are reaching out to our industry partners to provide proven Air Purification Technology Solutions for Indoor Air Quality. Eliminating mold and reduce the spread of airborne viruses and bacteria that pass through normal filtration systems.
Click here to find a summary of four products we are recommending for our clients:  As we fully understand the timing to integrate a permanent solution in to the existing Mechanical Systems may not be optimal, we represent many portable products that simply plug in to the walls and can handle variable square footage spaces.
If we can be of assistance or you require more information please call or email Lawrence Martello @ 917 579-5151 or lmartello@gil-bar.com.
JC Elite Construction is now offering cleaning and sanitizing services. They can assist in the building and set up of temporary tents, trailers or decontamination chambers (temporary or mobile) as well as any other emergency services pertaining to the COVID-19 Corona Virus. They can be reached at 855-452-3548 for all your inquires and concerns. For more information click here.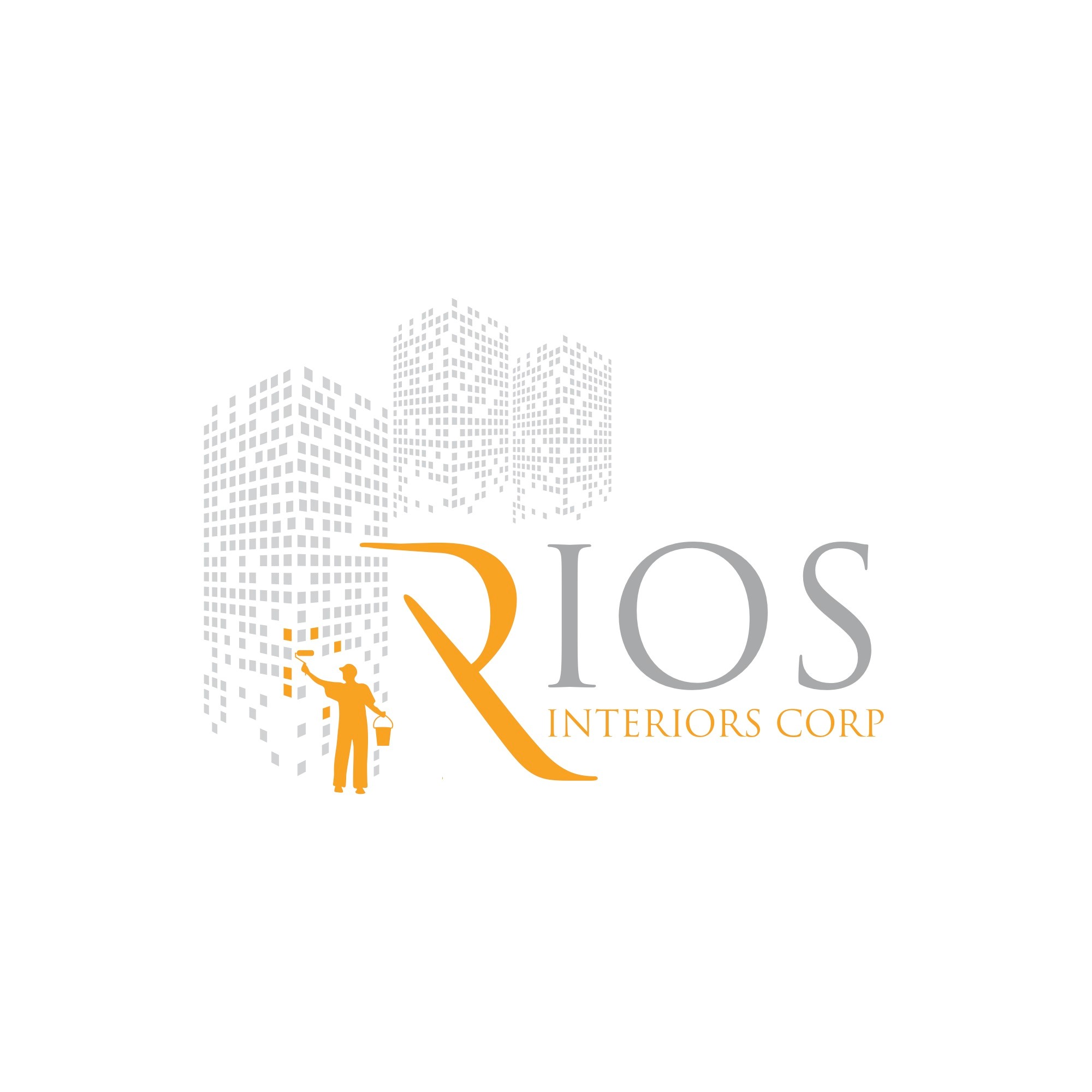 RIOS Home Improvement Contractor providing Residential and Commercial Disinfecting Services. EPA Certified, Disinfection Training Certified,Licensed, And Insured. Credit Card is now accepted.
 Website:https://riosinteriorscorp.com
RDS Same Day Delivery Services - for more information visit our website.
Safety Facility Services is a Queens Chamber of Commerce Member facility services organization providing janitorial cleaning, security and concierge services, lighting, window cleaning, pest control and other services to thousands of clients nationally. With the Coronoravirus outbreak, they have been partnering with clients in a few ways – one of which is providing support staff as temporary coverage. They have the ability to supply additional staffing to your facility within a few hours' notice. They provide top of the line disinfecting technology utilizing positive ions and a disinfecting mist spray to ensure all areas area properly disinfected as well as safety personnel disinfecting all high touch points including elevators, doorknobs, handrails, electronics and other areas. For more information click here.
Servpro - Weekly fogging special.
RESTAURANT AND FOOD SERVICE UPDATES
Queens Together (QT) was formed mid March 2020 in response to the COVID crisis. We have raised over
$25,000 and helped deliver almost 22,000 meals and grocery care bags. These items fall into two categories.
1. Items purchased, with donor funding, from the QT network of participating restaurants, commercial
kitchens and suppliers. Delivered to people's homes, facilities, group settings, hospitals and military
medical personnel.
2. QT creating and facilitating "last mile" systems and connections. Helping organizations get groceries and prepared meals to their recipients. Current client: Brighter Bites. Connecting City Harvest produce to families across Western Queens. This is an ongoing program.

Our mission Reimagining our local food industry as the catalyst for nourishing our communities in crisis. For more information click here.

eGifter - OPERATION MAIN STREET
View video by clicking here.
Operation Main Street™ was born in response to the COVID-19 pandemic. Our mission is to help small businesses all over the US sell more gift cards, providing additional cash flow to get them through the crisis. Our hope is that this will save many small businesses and the jobs they create.
The project is made possible by gift card technology and services provided by eGifter of New York. The eGifter Platform™ has historically served large national and regional retailers, however we leveraged our technology to support small businesses in this unprecedented time.
We have already found and listed thousands of small businesses across the country. There is no cost for a business to participate in the Operation Main Street™ directory. If a company sells their gift cards online and wants to list their website in the directory they simply need to fill out the form on the site. Please click here for more information.
AIGNER CHOCOLATES -   In light of current events surrounding COVID 19, we've taken preventative measures and have shut down all chocolate production as of Friday March 13th. Fortunately, we are well stocked with Easter and everyday products.  Our showroom is currently open during normal business hours and will be until further notice. We will adhere at all city, state, and federal mandates and directives. In order to serve our customers better we are offering the following services:
1.     All customers will receive 10% off all online orders 
2.     Free, drop off delivery to the following neighborhoods: Forest Hills, Kew Gardens & Middle Village ($25 min order)
3.     Curbside pickup
 We can be reached by phone at 718-544-1850 or email at rachel@aignerchocolates.com.  We will continue to closely  follow the news and recommendations from the CDC and all pertinent authorities. We will update you with any changes. 
 
APPLEBEE'S -  The  following restaurants in the Borough are OPEN for ToGo and Delivery Orders;
·     Applebee's Grill+Bar Fresh Meadows - 61-48 188th St.
·     Applebee's Grill+Bar Astoria - 38-01 35th Avenue
Guests can order by calling the restaurant or placing orders on  the Applebee's Mobile App as well as Applebees.com
The Bay Terrace / Bayside, Queens Center / Elmhurst locations are, for the near-term, closed.
We are working to expand delivery radii so that the two open locations can accommodate orders from as much of our neighborhood as we can.
ASTORIA RESTAURANTS OPEN FOR TAKE OUT SERVICE - click here.
Bourbon Street / Austin Steak and Ale House / One Station Plaza
The Mission is Simple: Provide quality meals for our frontline healthcare professionals as a symbol of community recognition, support and gratitude. The funds raised can enable our three small businesses to deliver prepared meals to local hospital units in Queens, Manhattan, Brooklyn, The Bronx, and Nassau County.

This endeavor will contribute to the continued support to our family of loyal employees. 

We are calling on the community, our neighbors, friends, family and loyal customers to join us in providing this gesture of support to our courageous and valued healthcare workers in this time of need. Please visit our go fund me page by clicking here.

Bourbon Street, One Station Plaza and Austin's Ale House are dedicated to the support of the fearless Physicians, Registered Nurses, Physical Therapists, Physician Assistants, Nurse Practitioners, Respiratory Therapists, and all other healthcare workers serving our community.  

Every $1000 raised will allow us to provide up to 100 meals to various local hospital units battling this pandemic as a modest symbol of our continued support and gratitude as a community. 

With a goal of $50,000, we will be able to provide hundreds of meals to various units at NewYork-Presbyterian (Weill Cornell & Queens Campuses), Jamaica Hospital Medical Center, and Northwell Health's (North Shore University & Long Island Jewish Medical Center). 

The donations we receive will be spent to pay for meals which will be provided by either Bourbon Street, Austins or OSP at cost. These meals will then be  delivered to our local hospitals to feed their dedicated employees in the weeks to months ahead as our community  battles the current COVID-19 crisis.

A minimum of two deliveries per week will be made in the weeks/months to come. Each delivery will contain a minimum of fifty meals.

If you work at a hospital, nursing home, or long term care facility in NYC or Long Island please feel free to reach out and request meal donations!
Panera Bread locations in Queens are looking to spread some joy to parents and children staying home from schools and practicing social distancing by participating in the Rainbow Movement. With every order from a Panera Bread location on Long Island or Queens, Panera will be including a Baker's in Training Kit for parents and their little ones to decorate their own rainbow cookie. Each kit includes 1 sugar cookie, 2 cups of icing, plastic knife and colored candy drops. Guests are asked add BIT KIT to the comments section of their online order to receive a Bakers in Training kit. Panera Bread hopes this can be another project the kids can enjoy to keep everything a little more normal at home as a rainbow always shines brightest right after a storm. Additionally, to spread the joy to the online community and look forward to a brighter tomorrow, Panera is are asking parents to share their children's artwork on social media using the hashtag #spreadtherainbow and tag @panerabread. Panera will also be offering 25% off all delivery and Rapid Pick-Up orders with the code FIELD4051. Guests can order online at Panerabread.com or using the Panera Bread app. In addition to delicious meals, guests can also stock up on freshly baked bread at their local Panera Bread through contactless delivery, to-go orders or Rapid Pick-Up. Panera Bread locations on Long Island owned and operated by Doherty Enterprises are also working with all budgets to help Food Rescue organizations and a variety of groups with any catering needs.

Queens locations owned and operated by Doherty Enterprises include Bayside, Glendale, Long Island City and Rego Park.

 
RUSSOS ON THE BAY - No need to cook. No need to stress. Enjoy a stress-free lunch and dinner! Click here to see menu.
SACS PLACE - Introducing Family Specials. Let Sacs take care of family dinner while you take care of your family. Please visit our website.
VETRO RESTAURANT & LOUNGE - Out of an abundance of caution and in light of Mayor Bill de Blasio's announcement, Vetro Restaurant & Lounge will temporarily be closed as of today, Tuesday, March 17, 2020 until further notice. The safety of our customers and staff are top priority. We will continue to monitor the Coronavirus (COVID-19) and update everyone with a rescheduled date for when we are to reopen.
ALL OTHER SERVICES
AMAZON -  Amazon remains committed to serving our customers while supporting our employees and partners who are carrying out vital services during this time. We've taken several measures, including social-distancing, enhanced sanitizing, and no-contact deliveries, to ensure that our workplaces remain safe. Here are four additional steps were are taking to support the community during these challenging times:AMAZON - This week Amazon announced that we are opening up 100,000 new full and part-time positions across the U.S., and we are investing over $350 million in increased compensation for hourly employees in the U.S., Europe and Canada through the month of April.
 1.  Hiring 100,000 Employees - We are opening up 100,000 new full and part-time positions across the U.S. in our operations, delivery, and stores, including at Whole Foods Market. We know many people have been economically impacted as jobs in areas like hospitality, restaurants and travel are lost or furloughed as part of this crisis. We want those people to know we welcome them on our teams until things return to normal and their past employer is able to bring them back. Learn More
 For your constituents who are looking to apply for job openings, please go to www.amazon.com/jobsnow. 
 2.  Increasing Pay for Hourly Employees - We are investing over $350 million in increased compensation for hourly employees in the U.S., Europe and Canada through the month of April. We know that our employees are playing an essential role without the support networks they might otherwise have at home. Learn More
 3.  Supporting Employees & Contractors - Amazon offers extra time off with pay for employees diagnosed with the illness, and establishes a $25 million relief fund. Learn More
 4.  Helping Impacted Communities - Amazon continues to support our customers, communities, and employees. Learn More
America Works of NYC Inc. - America Works provides free staffing services. If any Queens Chamber businesses needs employees because they are ramping up hiring during this crisis we can help! Contact Matthew Silverstein |msilverstein@americaworks.com.
AT&T - 90 Day Free Webex offer - For more information click here.
Corporate Development Systems Inc. - To help with this challenging situation, we are now offering AnyMeeting® video conferencing and webinar service for FREE through December 31, 2020.
Unlimited FREE Intermedia

AnyMeeting Pro

video conferencing licenses for your employees and customers. With AnyMeeting Pro, remote workers can hold global on-line meetings, using high definition video and audio conferencing, screen sharing, call recording, chats, note taking and more, with

no restrictions on the duration or the location of your meeting

.
One FREE

Webinar Pro

license

for your company and each of your business customers. Webinar Pro enables companies to hold larger live broadcast events for up to 200 people, such as corporate all-hands meetings, webinars, lectures, religious services and other virtual events.
EmPower Solar is virtually open for business and our teams are still installing solar systems on homes and buildings. Our solar professionals are standing by and available to do virtual solar assessments for anyone interested in learning about ways to save on operating costs and monthly expenses at this time. We also have battery backup and energy storage solutions available. Those interested can visit empower-solar.com/contact-us to get started.
Lyons Mortgage -  As the COVID-19 situation evolves, we at Lyons Mortgage Services have taken important measures to ensure the safety of our clients and our staff. We wish all of you well throughout this difficult period and want to assure you that we are working to serve your needs. Our office is currently open. Our employees have the ability to work remotely and are continuing to work on your loans.
 You can contact one of our loan officers for questions regarding a mortgage:
Sophia Constantinou – sophia@elyons.com, 646-522-2824
Katherine Levonja – klevonja@elyons.com, 516-589-3995
Alexander Papadopoulos – apapadopoulos@elyons.com, 718-285-1952
Alexis Astrinidis – aastrinidis@elyons.com, 718-663-1251
Stephanie Tomaras – stomaras@elyons.com, 201-741-9791
Visit our website: elyons.com, to apply online to refinance your mortgage or open a new purchase loan.

MANPOWER - Queens Chamber of Commerce member, Manpower, the national staffing and recruiting company, has offered valuable advice to Employers regarding steps that can be taken to efficiently manage your workforce during this challenging time.
First, Manpower has provided a list of employer support services in the attached Workforce Continuity Memorandum to help companies manage various employee situations – from new hire selection procedures, orientation, absenteeism management, pre-screening labor pipelining, payroll services, and direct hire support.
Next, as part of Manpower's ongoing COVID-19 Webinar series, members have direct access to a number of presentations designed to offer the most current thinking on how to navigate workforce management during this current period and beyond. The most recent webinar, 'Crisis Compensation Strategies and Beyond', can be found at https://web.manpowergroup.us/work-smart-during-covid-19 .
The link will also provide companies access to additional value-added content and timely subject matter advice.
For additional questions regarding Manpower staffing services and advice, please contact Keith Haynes at (646) 939-3402 or keith.haynes@manpower.com
Additional information on COVID-19 Workforce Continuity Strategies can be found here.
Maspeth Federal Savings Bank - Please see below for updates on our response to the Covid-19 situation. Maspeth Federal Savings has taken the following actions to balance business operations while focusing on the safety, prosperity and health of our customers, community and employees.
We have taken multiple steps to limit exposure including:

Enhanced cleaning protocols to include a weekly deep cleaning of all branch locations and back office workspaces.
Setting up hand sanitizing stations in all branch locations for customer use. In addition, staff have been given personal hand sanitizers at work.
Breaking up teams across multiple locations and conducting all in-branch transactions (including customer service) behind out teller windows – all in an effort to promote social distancing.
Cancelling all business related travel and events through April 30th.
Employees have been provided:

guidance on how to manage personal travel, child-care and health concerns.
Customers have been provided:

With ongoing communications that provide clarity on our current situation and transparency on our decisions.
Options to do their banking during this time.
Guidance from the CDC to protect themselves against the growing number of fraud-related schemes associated with coronavirus
Community support:

We have kept our charitable giving program open and are still processing donations.
Advocating for our staff to support other community banks. Also encouraging them to continue to share best practices and support colleagues across other community banks with smaller teams. 
PR consultant Drew Kerr is offering this talk free of charge to Queens food and bev establishments. This includes restaurants, bars, cafes, grocers, butchers, bakeries, etc. 
Staples - At this time, as an essential provider of business and educational materials and equipment , Staples Stores will remain open to support local communities in their new realities of working and learning from home. We are monitoring the COVID-19 situation daily, following guidance from the CDC, local, state and federal regulations and will continue to reassess as needed. New protocols have been put in place to help support a healthy and safe environment for our customers and associates, including asking associates to stay home if they feel sick, reducing weekday hours chainwide from 9 AM-6 PM, requiring social distancing (6 feet between every person), limiting the number of people inside our stores, asking associates to wash their hands every 30 minutes and actively working to restock all of our cleaning supplies. 
The Law Offices of Joseph H. Nivin, P.C. 
I own a family and matrimonial law practice in Forest Hills.  While I cannot make promises that we will be able to get before a court with the speed that most people would like to see, given the staff reduction in the courthouses due to the coronavirus outbreak, I am available for consultations via Zoom and via telephone.
T: (347) 642-0376 F: (347) 923-3359 http://www.nivinlaw.com/
SPECTRUM REACH
Spectrum Reach is dedicated to helping our local business community grow and be successful by putting their message in front of customers that use their services, buy their products and shop in their stores.
We understand many small businesses do not have the resources to produce video messaging. Spectrum Reach is offering the ability for local business to easily build their own 30-second video for FREE, through our partnership with a service called Waymark.
The video can be used at your discretion through social media channels, websites, digitally, and as a TV commercial. Additionally, if you are interested in using the video as a TV commercial, we are also offering 20% off the purchase of their first TV campaign with us.
For more information click here.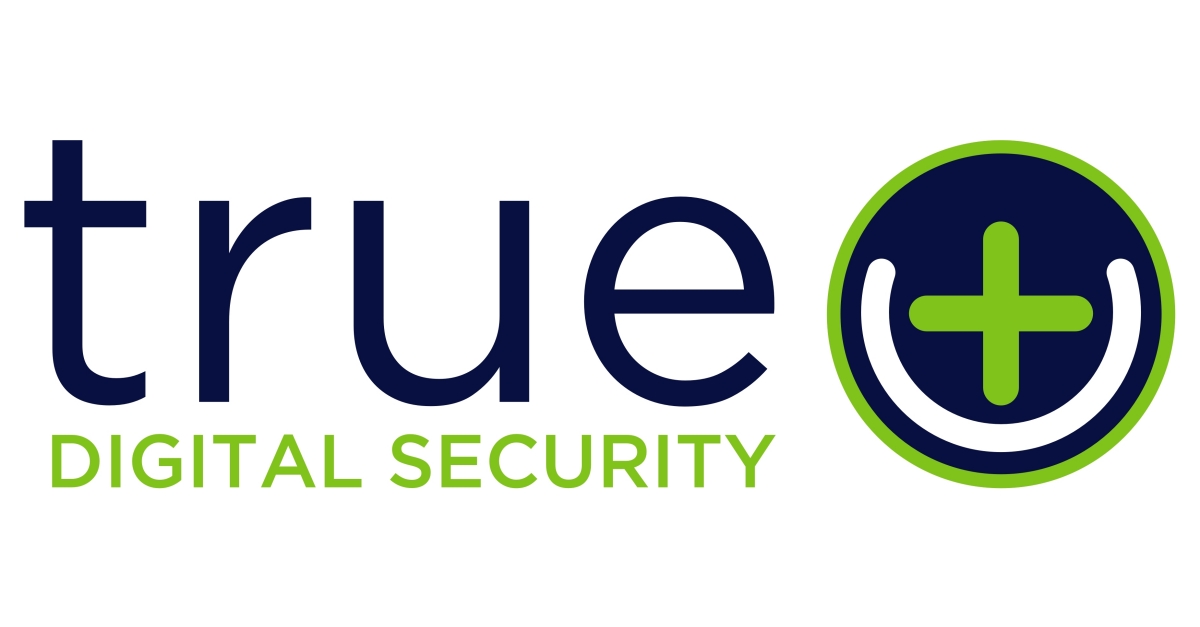 TRUE DIGITAL SECURITY
Need some FREE Work-From-Home Security Advice?
With so many people struggling during hard times, TRUE wanted to find the best way to help. Obviously, we can't build ventilators but we knew that we could help in other ways.  
In speaking with several businesses and organizations–and after watching our own family members suddenly thrown into work-from-home (WFH) environments, we quickly realized that many small businesses, not-for-profits, schools, and similar organizations are struggling with WFH security concerns, but have little or no access to IT/Internet security experts to help them navigate the increased risks and new considerations around remote work solutions.  
Those struggles are certainly right up our alley.
For the coming weeks, True Digital Security is offering FREE consultations with our advisors to help navigate these uncharted waters.
Our promise – NO SALES PITCH.  This is just our way of giving back to our country and to the business community that has given us so much over the years.
If you or someone you know would like to schedule time with one of our security advisors, please visit this page -  https://truedigitalsecurity.com/remote-work-solutions
We will begin accepting appointments on Monday, April 20th.
Even if you don't need a consultation, please feel free to forward to someone who may benefit from it. 
We're all in this together.  Stay Heathy!!
Umbrex has a team of hundreds of independent business consultants around the country (and the world) Many of these consultants are ready to assist small businesses on a pro bono basis to help with disaster recovery for these businesses. 
To view our pandemic playbook click here.
United Public Adjusters - Many business owners are not aware that they may have coverage in their property insurance policy for lost revenue stemming from business interruption/civil authority. We'd like to share some resources from our friends at United Public Adjusters & Appraisers, Inc.
United Public Adjusters is currently offering complimentary, no-obligation policy reviews to educate owners on coverage. You may reach United Public Adjusters directly at 1-800-718-LOSS.  These resources provide detailed information regarding business interruption/civil authority coverage and also discusses loopholes. 
 What Coronavirus means for your business?
Coronavirus: Civil Authority Reimbursement coverage for Lost Income
Coronavirus: How to Recoup Lost Business Revenue 
Please contact Philip Maltaghati: philip@unitedpublicadjusters.com  or Joanna Pawlowska:  Joanna@unitedpublicadjusters.com
Riot Damage Business Interruption Help
United Public Adjusters & Appraisers Inc. (UPA is reaching out to our immediate network to serve as a business continuity resource for businesses whose operations have been halted by riots, vandalism, theft and looting. UPA specializes in business interruption claims stemming from such events and we are ready to assist with any questions you may have on whether you have insurance coverage for damages sustained from the riots.
 We are currently offering a Complimentary Consultation to answer any questions you may have.
We will also gladly review your insurance policy to help you qualify if you are entitled to compensation.
 UPA will also work actively and strategically to put together a claim on your behalf and manage that claim to attain insurance funds quickly so that you can rebuild and recoup revenue lost while operations are halted. 
 You can learn more about our services on our website: Insurance Coverage for Damage caused by Riots, Vandalism & Theft
WATCH GUARD 24/7 is a long standing Queens Chamber of Commerce member that specializes in providing security, concierge, and fire safety director services to hundreds of locations throughout NY & NJ. WATCH GUARD 24/7 services residential and commercial industries and continues to be fully operational during the COVID-19 outbreak and ready to assist new and existing clients with their security needs. For more information, please visit our website: www.WATCHGUARD247.com or call our office at 718-366-7018.
VERIZON - Verizon is taking steps to support communities and customers in this time of crisis. Please click here for more information.